Time to stop 'hiding in the fog': the urgency of industry innovation | Insurance Business America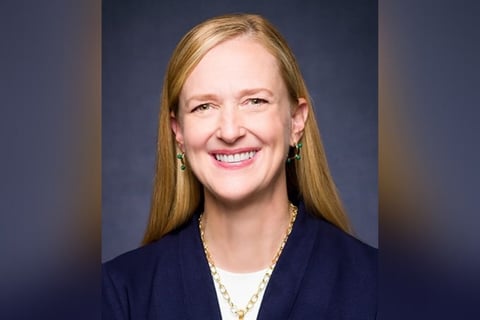 "We're not nearly where we need to be," said Lisa Wardlaw (pictured), Insurance Digital Strategist, when reflecting on the current state of tech innovation in insurance.
She's also very sceptical, it turns out, of the widely held idea that the pandemic 'forced' a lot of organizations to think differently.
"I wouldn't call their actions 'innovation' and I wouldn't call them strategy," she elaborated. "I always want to ask: really? What new product did you create? To me a lot of so-called innovation seemed super basic – "oh, we can use Docusign now!" I wouldn't take that as evidence of innovation if I were running a company. I wouldn't put that on my annual report."
She clearly feels strongly about the topic – and will be sharing her opinions as part of the panel 'Innovation: Evolving in a digital market' at Women in Insurance Atlanta on April 07.
Fellow event speaker Sufiya Reid has labelled companies with surface-level DEI schemes as 'window-dressing' – and Wardlaw has the same view about companies who showcase tech strategy theatrics without actually changing anything.
"It's actually, sadly, very easy to ascertain if an organization doesn't have a robust digital strategy," she observed. "You can ask what the top three initiatives are, or look at the playbook, or hear what they're talking about with their investors … and then you can see it's not an authentic strategy."
The root cause of this inaction? There is, according to Wardlaw, a certain amount of complacency that is holding the industry back.
"I've been a C-suite executive, so I'm not putting down any of the CEOs," she said. "But there can be a sense that mediocrity loves company. As recently as three years ago, I was still trying to get rid of fax machines and mailers.
"'Hiding in the fog' is what I like to call it – all the companies doing the same things, so the CEOs don't really have to change the game. And if they do really want to change the game, that makes them such an outlier that it can be quite risky."
So – those are the (multiple) problems facing lack of innovation in insurance. What are the solutions? How can the industry turn things around?
The answer, Wardlaw said, lies in thinking outside the box recruitment-wise and ensuring that insurance no longer suffers from an "overweighted abundance of linear thought".
"We're going to need to become, for a little while, very cross-industry focused," she elaborated. "We need to start hiring people outside of our industry. I don't mean that you go and hire a bunch of Valley guys and girls and become a tech company … but we need to break down the silos of the way we think."
"Of course, at the end of the day, we have to make margins and money. But how do we do this in a new way? We have to be raw about what we see – and not to just complain, but to fix things. We have to be willing to look at the big picture in different ways. How do we actually find the people who are different thinkers that we didn't know were there?"
Women in Insurance Atlanta will be taking place at the Sheraton Atlanta Hotel on April 07, 2022.