Top 10 global insurers – ratings agency announces latest rundown | Insurance Business America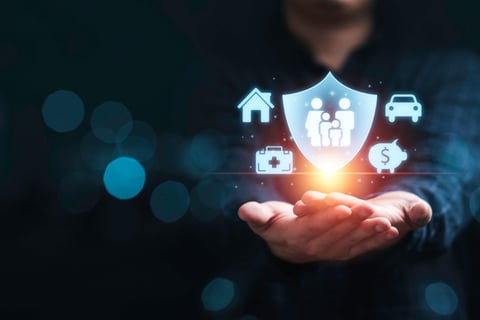 AM Best has unveiled the latest edition of its top largest insurers – with UnitedHealth Group maintaining its top spot on the list for the eighth consecutive year.
The rankings were published in the January 06, 2023 issue of Best's News. Each insurer was ranked based on BestLink data and additional research.
According to the list, UnitedHealth came out on top for the eighth straight year by managing to grow its net premiums written (NPW) by 12% in 2021 to $226.2 billion. In terms of ranking by non-banking assets, Allianz SE maintained its spot from previous years with $1.2 trillion in non-banking assets, followed by Berkshire Hathaway, which managed to rise to second place from fifth.
The top 10 global insurers ranked by 2021 NPW are:
UnitedHealth Group Incorporated, United States
Centene Corporation, United States
Elevance Health, Inc., United States
China Life Insurance (Group) Company, China
Ping An Insurance (Group) Company of China Ltd., China
Kaiser Foundation Group of Health Plans, United States
AXA S.A., France
Allianz SE, Germany
People's Insurance Company (Group) of China Ltd., China
Assicurazioni Generali S.p.A., Italy
Meanwhile, the top 10 global insurers ranked by 2021 non-banking assets are:
Allianz SE, Germany
Berkshire Hathaway Inc., United States
Prudential Financial Inc., United States
Ping An Insurance (Group) Company of China Ltd., China
China Life Insurance (Group) Company, China
AXA S.A., France
Legal & General Group plc, United Kingdom
MetLife Inc., United States
Nippon Life Insurance Company, Japan
Manulife Financial Group, China
In its analysis of the rankings, AM Best noted that overall, there was some reshuffling in the top spots. Notably, US-based health insurers managed to further strengthen their leading positions, with AM Best pointing out Centene and Elevance Health (formerly Anthem) managing to rise two places in the NPW ranking to come in at second and third, respectively.
Last month, AM Best issued a report which found that the US P&C industry recorded a $24.3 billion net underwriting loss in the first nine months of 2022. This loss is down $17.9 billion from 2021, as 8.4% growth in net earned premiums and a 22.3% decline in policyholder dividends were offset by a 14.0% increase in incurred losses and loss adjustment expenses, as well as a 6.5% increase in other underwriting expenses. Issues related to continuing inflationary pressures and rate adequacy affecting the auto insurance segment were cited as the cause for the decline in underwriting results during the period.