Travelers gains majority interest in Brazilian P&C | Insurance Business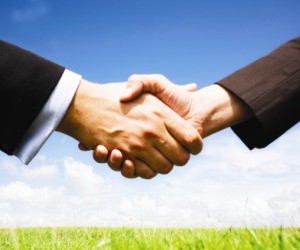 The Travelers Companies, Inc. announced that it has entered an agreement making it majority interest holder in the property casualty business of its J. Malucelli Participações em Seguros e Resseguros S.A. (J. Malucelli) joint venture in Brazil.
Travelers has always enjoyed marked success with this joint venture. In 2012, it increased its stake in J. Malucelli to further capitalize on the P&C company's notable presence in Brazil.
"The venture continues to be the market leader in the surety insurance business in Brazil, with a market share of approximately 30 percent," Alan Schnitzer, Vice Chairman and head of Travelers' Financial, Professional & International Insurance, said at the time. "In addition, we are making good progress on our early efforts to expand beyond the surety business into the growing property and casualty market."
Now Travelers will own 95% of J. Malucelli's property casualty business. Paraná Banco, J. Malucelli's parent company, will continue to enjoy the remaining 5% interest, but the property casualty company will operate under Travelers guidance and brand name.
"We have developed a strong partnership with J. Malucelli and will continue jointly to build on that platform," Alan Schnitzer, Vice Chairman and Chief Executive Officer of Business and International Insurance at Travelers, said in a statement. "Our decision to acquire a controlling interest in the property casualty business reflects Travelers' commitment to Brazil and our optimism about the long-term growth potential the market offers."
Paraná Banco will direct the transaction's capital to its financial dealings for "ordinary course use."
The property casualty operations will remain in São Paulo under the leadership of Leonardo Semenovitch. The deal will be finalized in the fourth quarter of 2015, pending regulatory approval and closing.