Travelers Institute launches consumer insurance education series | Insurance Business America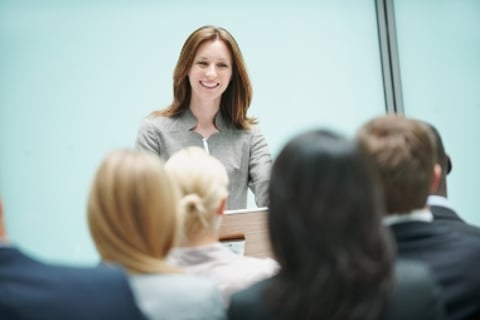 Travelers
Institute has kicked off its 2016 national consumer insurance education series. Dubbed "Insurance Essentials: Your Questions Answered," the series will involve panel discussions with industry experts and representatives of Travelers Institute to help consumers with their insurance-related questions and concerns.
"Our research shows that 40 per cent of consumers do not take the time to review their insurance each year," said Travelers Institute President and Travelers Companies Executive Vice President of Public Policy Joan Woodward. "Insurance is a vital piece to an individual's overall financial plan, and we are pleased to launch our 2016 Insurance Essentials series to help people understand their coverage and make thoughtful decisions about the best insurance program for their home and family."
The first educational event was held Monday in Westchester County, New York. Representatives from the Women's Council of Realtors Empire Westchester Business Resource Network and Allan M. Block Insurance Agency, Inc. were present for the event. Woodward facilitated the discussion.
The panelists for the first day included A.S.A.P. Mortgage Corp. owner Irene Amato; The Law Offices of Marc A. DiTomaso, PC owner Marc DiTomaso, Esq.; Allan M. Block Insurance Agency, Inc. owner and president JoAnne Murray; and Stetson Real Estate founder and broker Mary Stetson.
Travelers Institute has plans to hold more events this year.