Travelers reveals Q4 profit jump | Insurance Business America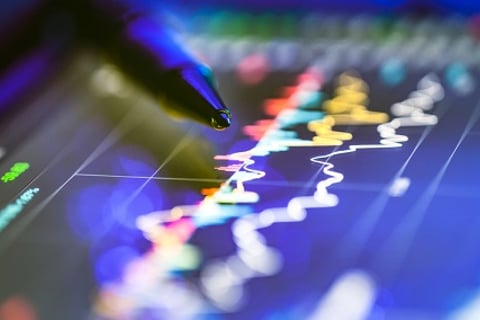 Property and casualty insurance giant, The Travelers Companies, Inc. has today reported a net income of $621 million for the fourth-quarter (Q4) of 2018, jumping 17% from its $551 million total a year earlier.
The insurer reported net written premiums of $6.691 billion, up 4% from the prior year, and contributing to record full year net written premiums of $27.708 billion, up 6%. According to a company release, "both periods reflect growth in all segments."
Alan Schnitzer, Travelers chairman and chief executive officer, commented: "Net written premiums in business insurance increased by 3%, benefiting from renewal premium change of nearly 5% and continued historically high levels of retention. In our middle market business, renewal premium change increased over the prior year and was stable sequentially with retention at a fourth quarter record of 88%. In bond & specialty insurance, net written premiums increased by 8%, with strong production in both our management liability and surety businesses."
Likewise, the insurer performed well in personal insurance, with net written premiums increasing by 5%. Net written premiums in its agency homeowners' business jumped by 6% in the quarter, with retention and pricing up nearly a point over the prior year. The agency auto business also experienced an increase in net written premiums by 5%.
Like many major P&C insurers, Travelers did experience catastrophe losses in the final quarter of 2018. The firm reported pre-tax catastrophe losses of $610 million, up from $499 million in the same quarter of 2017. The losses can be attributed mostly to the Californian wildfires, and to Hurricane Michael, which hit Florida in October.
"Fourth quarter core income of $571 million and core return on equity of 10.0% were both impacted by a high level of catastrophe losses arising from the California wildfires and Hurricane Michael," said Schnitzer. "Our consolidated underlying results remained strong, benefiting from the continued successful execution of our strategy to create top-line opportunities and improve productivity and efficiency. This resulted in a 5% increase in net earned premiums to a record $6.9 billion and a reduction in the expense ratio to 29.5%. The underlying combined ratio improved to 91.1%, the lowest level since the first quarter of 2016."
The CEO claims to be particularly pleased with strong underlying performances in the company's workers' compensation, surety, management liability and personal auto lines.
He added: "These results demonstrate the strength of our franchise. We continue to pursue our ambitious innovation agenda and identify opportunities to leverage our long-standing competitive advantages in a rapidly changing world. For example, we recently announced an agreement to become the exclusive provider of US auto insurance claim management for Lyft. Our significant competitive advantages, including a strong balance sheet, superior talent and leading position with agents and brokers, together with our capital management strategy and the strategic initiatives we have underway, position us well to continue to deliver shareholder value over time."