Twenty six people charged in insurance fraud ring | Insurance Business America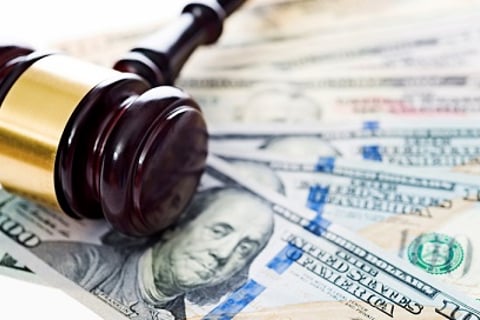 Authorities have filed charges against 26 individuals who were allegedly involved in an insurance fraud ring that staged fake car accidents and duped at least 12 insurance companies out of more than $100,000 in payouts.
Georgia Insurance Commissioner Ralph Hudgens announced the arrest order for Devonta Waddy, of Lumpkin, who was identified as the ring leader of the fraud group, and 25 others who were collectively charged with 326 offenses. Waddy remains at large as of press time.
State authorities have pressed charges of insurance fraud, racketeering, and theft by deception, identity fraud and exploitation of the elderly against the group.
The
Ledger-Enquirer
reports that the insurance companies that have been scammed by the alleged fraudsters include
GEICO
,
State Farm
,
Nationwide
, SafeAuto,
Allstate
, Progressive, USAA, Georgia Farm Bureau Mutual, Safeway, Everest National, Direct Auto and The General Insurance.
Several county sheriff's office, police departments and the National Insurance Crime Bureau cooperated to put together a case against the accused individuals.
"This fraud ring staged phony accidents and filed fraudulent claims collecting thousands of dollars," Hudgens told reporters.
"I said my office was going to be tough on insurance fraud and hopefully these arrests will send a strong message that I am serious about cracking down on insurance fraud," he went on to say.
According to Hudgens, the group's modus operandi involved deliberately crashing a car into another then accepting responsibility for the accident. They would then file for claims with the said insurers with whom they had enrolled for liability insurance. However, they did not report the fake accidents to the authorities.
Investigators found that several individuals from the ring would pose as owners of a car that actually belonged to one person and file seven to eight claims on a single vehicle. The group reportedly filed for more than $500,000 worth of false claims, but was only able to collect almost $160,000 from the insurance companies.
Fraud increased insurance premium costs for an individual policyholder by $400 to $700 in 2016, the report added.


Related stories:
Insurance fraudster who attacked adjuster wants new trial
Insurance fraudster admits setting blaze that killed firefighter