Two insurance firms hit back over NY high school abuse claims | Insurance Business America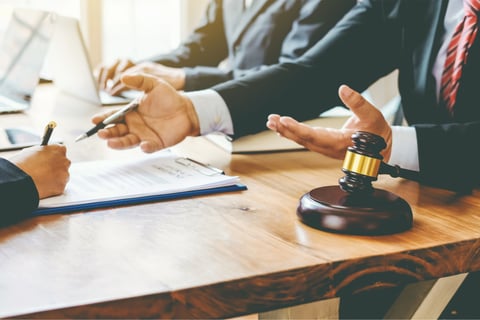 In order to assert that it is under no obligation to cover alleged sexual abuse claims, two insurance companies have filed a lawsuit against a New York school district and a sexual abuse victim, in a move that has been called "traumatizing" and "unconscionable".
The Amherst Central School District had just settled three Child Victims Act lawsuits over the alleged sexual abuse perpetrated by school attendance officer and assistant principal Jack M. Koch – one for $1 million paid straight out of the district's pockets, and two others for undisclosed amounts through insurance. Two more CVA lawsuits against the district and related to Koch's alleged abuse remain.
But in court papers last week, attorneys for Graphic Arts Mutual Insurance Company and Utica Mutual Insurance Company argued that the two are not obligated to cover for another abuse claim brought by plaintiff AB 514. According to the insurers, the district knew about the abuse at the time and failed to notify the companies until three decades later. The companies also named AB 514 as one of the defendants in their suit.
The insurers also argued that Koch's alleged acts of abuse were intentional and not accidental, so they do not qualify for coverage under the terms of a commercial general liability policy, which the district purchased from Graphic Arts and was in force from 1980 to 1982.
Plaintiff AB 514 alleged in her case that Koch began abusing her when she was a sophomore at Amherst High; she also claimed that the abuse continued until her graduation in 1982. Her case is slated for trial this July, The Buffalo News reported.
Attorney Julia Hilliker, who represents the school district, commented that it was "unfortunate" that the insurance companies chose to litigate.
"We believe the insurance company is required to insure the district under the policy that it admits existed at that time," said Hilliker.
For attorney Steve Boyd, who represents AB 514, the insurance companies' lawsuit is "traumatizing" to his client.
"It's not necessary. If they have a dispute with the Amherst district, they should just sue the district," explained Boyd. "There's no reason to name a survivor in these cases. It's unconscionable."