Uber, California in showdown over self-driving cars | Insurance Business America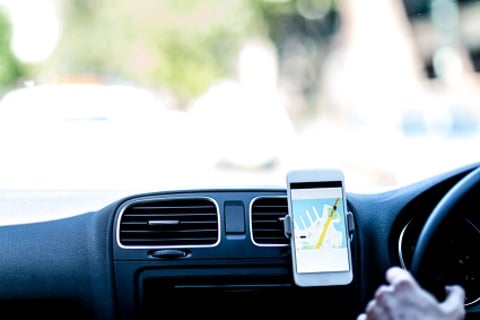 While many in the industry are watching the rise (or alleged rise) of the self-driving car, it may be that the
disruption promised to auto insurance
is still a way off. Uber is in a faceoff with California regulators. The ride-sharing service is refusing to comply with the Department of Motor Vehicles' demand that it immediately stop picking up San Francisco passengers in self-driving cars, according to news reports.
Uber launched its self-driving service Wednesday morning with a small fleet of
Volvo
SUVs. Just hours later, the DMV sent the company a letter saying the service was illegal because the cars lacked a special permit for autonomous vehicles, according to Fox Business.
But as of Wednesday night, the self-driving cars were still on the road. Uber didn't respond to request for comment about the situation.
The self-driving cars have already caused a bit of a stir.
A video taken Wednesday
appears to show an Uber self-driving car running a red light and nearly hitting a pedestrian, according to a San Diego Union-Tribune report. Uber claimed the vehicle was being controlled by a human and wasn't carrying any passengers at the time.
"This incident was due to human error," an Uber spokesman told Buzzfeed. "This is why we believe so much in making the roads safer by building self-driving Ubers. This vehicle is not part of the pilot and was not carrying customers. The driver involved has been suspended while we continue to investigate."
But the DMV isn't as keen on the self-driving cars as Uber – especially while they lack the special permits.
"If Uber does not confirm immediately that it will stop its launch and seek a testing permit, DMV will initiate legal action," the agency's chief counsel, Brian Soublet, wrote to the company.
Uber knew about the DMV's permit requirement, according to Fox Business. however, the company argues that its driverless cars don't meet the state's definition of an autonomous vehicle because they need a real person in the driver's seat to monitor and intervene as necessary. The permit requirement states that an autonomous vehicle is one which can drive itself "without the active physical control or monitoring of a natural person."
Anthony Levandowski, head of Uber's self-driving program, seemed to suggest in a Tuesday blog post that California's attempt to regulate the company could drive the new technology to more receptive states.
Levandowski said in the post that "complex rules and requirements could have the unintended consequence of slowing innovation." He mentioned several places outside of California that he said were "pro technology," Fox Business reported.