Uber fights against "onerous" insurance requirements despite driver ignorance | Insurance Business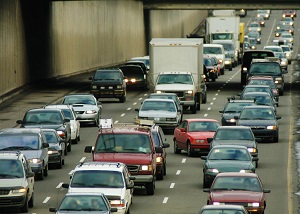 Ridesharing service Uber is threatening to pull out of certain states due to insurance requirements it considers onerous, even as a new study of company drivers suggests the vast majority are unaware of the gaps in their insurance policy.
Uber threatened this week to pull out of Kansas if the legislature passes a bill increasing its insurance requirements. Under the law, drivers would be required to get an insurance rider to cover the period of time in which drivers are working through the Uber app, but have not yet picked up their passengers. Uber rejects the requirement as onerous –a "poison pill" added in by "bank executives"—and has threatened to cease operations in the state.
"People have operated their private vehicles for business purposes for decades and never needed this level of insurance: pizza delivery, lawyers driving clients, healthcare workers with patients, etc. have never had to carry this level of insurance," said Uber spokeswoman Jennifer Mullin.
It is not the first time Uber has come up against state regulators over this issue. In March, the company made similar threats to leave New Jersey after legislation was introduced that would require Uber's
commercial insurance
policy to take effect as soon as drivers log into the mobile app and make themselves available to passengers.
Josh Mohrer, Uber's general manager for the New York area, acknowledged that drivers' personal auto insurers do sometimes deny claims for accidents that occur during the gap between the driver logging onto the app and when he or she accepts a ride request, but that personal policies have covered such incidents "more than half the time."
The insurance industry has largely rejected these claims, and supports efforts such as those in Kansas and New Jersey.
Uber drivers themselves, meanwhile, appear to be unaware of their insurance requirements, or the coverage gap that threatens them.
Josh Waldrum of Austin, Texas-based The Zebra—a digital auto insurance agency and comparison site—
went without a car for a month
and spoke with drivers about their insurance policies.
A full 92% of drivers Waldrum met had not told their insurers they were driving for ridesharing companies, and another 72% were not familiar with the coverage they were provided by Uber and Lyft. Drivers in such a position are "simply hop[ing] for the best," according to a new white paper from the National Association of Insurance Commissioners, and both insurance companies and state regulators must respond to them.
Legislation is currently pending in at least 35 states concerning the insurance challenges faced by ridesharing companies and their drivers.
You may also be interested in:
"Insurance regulators issue guidelines for ridesharing coverage gap"
"Progressive enters ridesharing market"
"Uber steering drivers to get personal coverage"