UnitedHealth continues to pull out of federal health insurance exchanges—this time in Indiana | Insurance Business America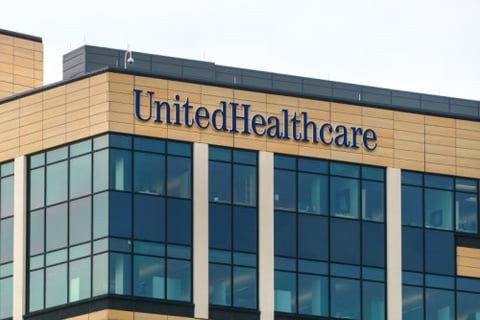 The UnitedHealth Group announced that it would no longer offer policies on Indiana's individual marketplace by Jan.1, reported
Indianapolis Business Journal
.
"We will not be offering individual exchange plans in 2017 in Indiana. This change does not impact our commercial and Medicare plans," said UnitedHealth spokeswoman Maria Gordon Shydlo in an email.
The state Department of Insurance added that UnitedHealth will not offer individual plans outside of the marketplace next year, either.
The insurer had sold its federal health exchange plans in Indiana through a local company, All Savers Insurance Co.
According to
Indianapolis Business Journal
, Indiana was All Savers' second largest market for growth during the first nine months of the previous year. It generated $129 million in premiums, considerably higher than the $12.2 million it made in 2014 for the same period.
/files/image/iStock_UnitedHealthcare_000072958455_Small%20(500%20x%20372).jpg
In April, UnitedHealth claimed that it would exit out of all but a handful of state exchanges where it sells individual Affordable Care Act (ACA) plans. The insurer said that the exchange market was smaller and riskier than it had anticipated. It had sold coverage through the federal exchanges of 34 states.
UnitedHealth is expecting to lose approximately $650 million on the plans this year.
Third-quarter financial filings with the Indiana insurance department revealed that about half of the health insurers offering plans on the state's federal health insurance exchange were suffering financial losses last year.