US life insurers impose waiting period to limit coronavirus exposure | Insurance Business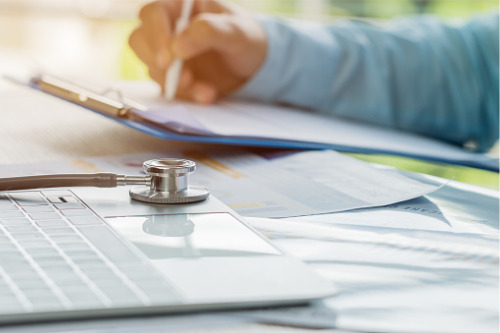 The coronavirus continues to spread throughout the US as confirmed cases grew to 3,536 as of March 18, according to AIR Worldwide. Amid this pandemic, US life insurers are implementing waiting periods for applicants who have traveled to regions with significant outbreaks in an attempt to limit their own exposure to coronavirus, industry experts told Reuters.
The companies are concerned about insuring customers in the US who have traveled to countries that the Centers for Disease Control and Prevention has declared a battleground for contagion risk, such as China, the epicenter of the outbreak, as well as Iran and several European countries.
Life insurers imposing waiting periods before issuing policies to people who traveled to those regions include Lincoln Financial Group, which has a 30-day waiting period, and American International Group (AIG), which recently said it would postpone decisions about life insurance applications from customers who traveled to affected regions until they were back home in the US for 30 days, according to a memo cited by Reuters.
Life insurers typically question applicants about their travel plans to determine if they could be at risk of serious diseases or violence, but a lack of data about the coronavirus is increasing those concerns, stated Anthony Martin, chief executive officer of online life insurance brokerage Choice Mutual. He told Reuters, "Life insurance companies hate unknowns more than anything else."
Another expert, Tim Luedtke, an actuary and professor at Temple University in Philadelphia, said that he expects life insurers to stop taking applications altogether if the spread of the virus in the US continues.
This week, both A.M. Best and Fitch Ratings switched their outlooks for US life insurers from stable to negative after the meltdown in the financial markets resulted in one of the worst days of trading in recent history. The economic situation has hurt life insurers by putting pressure on their earnings, reserves and capital, said Fitch Ratings.
Meanwhile, companies performing medical exams of life insurance applicants are also changing guidelines for workers' safety, which in turn has led to further delays. Applicants dealing with one company, ExamOne, are being asked if they have traveled to restricted areas or taken a cruise, and if they have, they must delay exams for two weeks. Another company, which provides these exams for USAA, has also delayed medical exams for some reportedly at-risk applicants.
An individual impacted by this delay told Reuters that he worries about a possible lockdown and more delays, adding, "If it goes much further, I'm really concerned that I don't have the coverage in place."