USAA raises minimum pay for all employees | Insurance Business America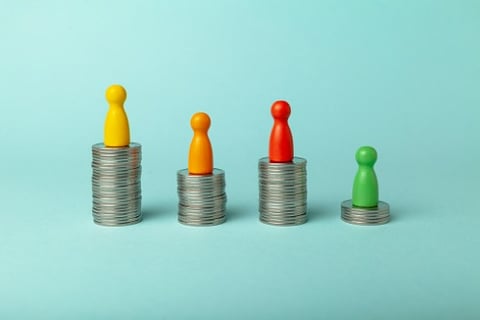 USAA will be increasing the minimum pay of its employees and has revealed its target to hire 2,600 employees by the end of 2021.
The insurer will be raising its employees' pay from $16 to $21 per hour, or $43,680 annually; the raise came into effect on October 10, 2021. USAA also stated that thanks to the raise, employees can earn an annual compensation package worth up to approximately $53,940 with their holiday bonus, annual performance incentive, 401(k) match, and pension – which is approximately $26 per hour.
"USAA's employees are the heart of our association and providing a competitive pay and benefits package is one way we reward them for providing exceptional service to military members and their families," said USAA president and CEO Wayne Peacock. "Increasing our minimum pay and enhancing our already comprehensive benefits package helps ensure we're being responsive to our employees' needs and dynamically changing market conditions."
Coinciding with its pay raise, USAA also announced that it will fill 2,600 job positions by the end of the year. About 1,500 of those positions are located at the company's headquarters in San Antonio. The other positions are spread throughout USAA's other campuses across America, which include Phoenix (200), Tampa (200), Colorado Springs (100) and Dallas (100).
The insurer has underlined that many of the positions being offered have the option to work in a hybrid or remote model. Available positions include member service representatives, auto and property claims adjusters, data engineers, data scientists, IT analysts, software engineers, and underwriters.
To help drive recruitment efforts, USAA is also giving its employees who can refer their family or friends for a job at the company a referral bonus of up to $2,000.