Want a job at GEICO? Talk to a robot | Insurance Business America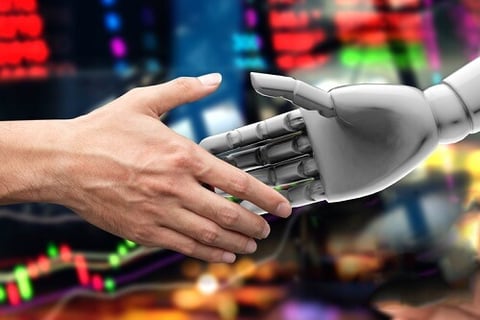 The future is now, as insurers warm up to the idea of using a robot to interview job applicants.
San Francisco tech firm Entelo ran a survey late last year, which found that 62% of business leaders said they plan to invest in artificially intelligent technology to both analyze human behavior and identify top talent.
That need for hiring automation is being answered by "robo" recruitment firms such as HireVue, Mya, Sonru and Spark Hire. These companies have already helped find staff for GEICO – as well as other non- insurance companies such as Oracle, Mercedes-Benz and Tiffany & Co.
Robot-conducted interviews work much like remote video interviews, except a video bot is used to analyze not just what an interviewee is saying, but also their mannerisms, voice, and facial expressions. According to HireVue chief technology officer Loren Larsen, the company's AI platform can read up to 25,000 speech and behavior variables – which include vocal pitch and smile frequency.
"For example, a person who smiles frequently may be scored highly in an interview for a customer-facing role," Larsen explained to the New York Post.
What interviewees say also matters, Larsen added. HireVue's bot can be taught via machine learning to favor candidates who use certain word clusters and display specific verbal patterns.
"[Job seekers] may talk in very abstract terms, or they may speak in concrete terms," Larsen explained. "If I need someone who is a leader or a philosopher, maybe I want someone who's more abstract. If I need someone to build widgets, I don't want someone who's like, 'Theoretically, possibly, that could happen.' No, I need things that will actually get done. [Those candidates] tend to use more active language."
Larsen also believes that machine learning will allow recruitment AI to determine who is more likely to succeed in a particular role.
"We can tell our customers who is most likely to be successful," he says. "We look at what [the candidate] said, how they said it, what the nonverbal cues were, what emotions were being conveyed. We're validating competencies — like negotiation skills and confidence — scientifically, against performance measures."