WBN announces new members | Insurance Business America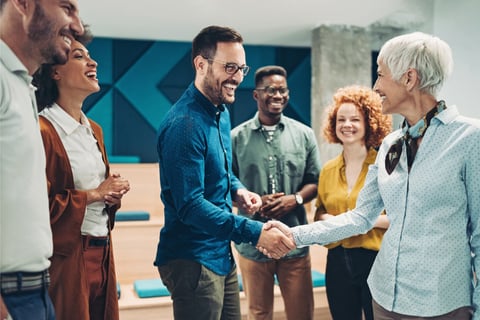 The Worldwide Broker Network (WBN), the world's largest global network of independent insurance brokers and employee benefits consultants, hosted its 67th Global Conference recently in Abu Dhabi. The network has also announced an expansion of its reinsurance and wholesale capabilities with the appointment of new members McGill and Partners, Miller Insurance and Ardonagh Specialty Holdings (Bermuda).
WBN has also announced Unisure Group as an employee benefits sponsor, McAfee as an exclusive digital wellbeing partner, and the expansion of current member AHT to the full Baldwin Risk Partners organization.
The additions of McGill and Partners, Miller Insurance and Ardonagh Specialty Holdings highlights WBN's expansion into the wholesale and reinsurance space, the network said. McGill and Partners is a global boutique specialist (re)insurance broker headquartered in London. Miller Insurance is a specialist insurance and reinsurance broker operating through Lloyd's, the London market and internationally. Ardonagh Specialty Holdings is an independent wholesale insurance and reinsurance broker at Lloyd's, headquartered in Bermuda and with offices in key regional and global insurance centers around the world.
Unisure Group is a global health and life insurance provider with a focus on the mining and energy sectors and their supporting industries.
Read next: WBN partners with Zurich for resilience
The addition of McAfee as WBN's exclusive digital wellbeing partner will provide network members and their clients with access to comprehensive digital wellbeing services designed to protect individuals and their employers from cybercrime.
WBN also recognized longtime member Armfield, Harrison & Thomas, an indirect subsidiary of BRP Group, for its continuing participation and for extending its network commitment to include BRP, making WBN membership accessible to the entire BRP organization.
"I am pleased to welcome BRP, McGill and Partners, Miller and Ardonagh Specialty Holdings as our newest global members," said Olga Collins, CEO of WBN. "I am also thrilled to welcome Unisure Group as a new sponsor and McAree as our exclusive digital wellness partner. WBN is continuing to evolve and grow our global footprint at a rapid pace and I'm excited to welcome all these highly respected companies to our network. These partnerships bring WBN an additional step closer to becoming a one-stop shop for the risk management and employee benefits needs of global clients. I look forward to working with and connecting with each of our new partners in the near future."