Weather expert storms ahead with specialty brokerage | Insurance Business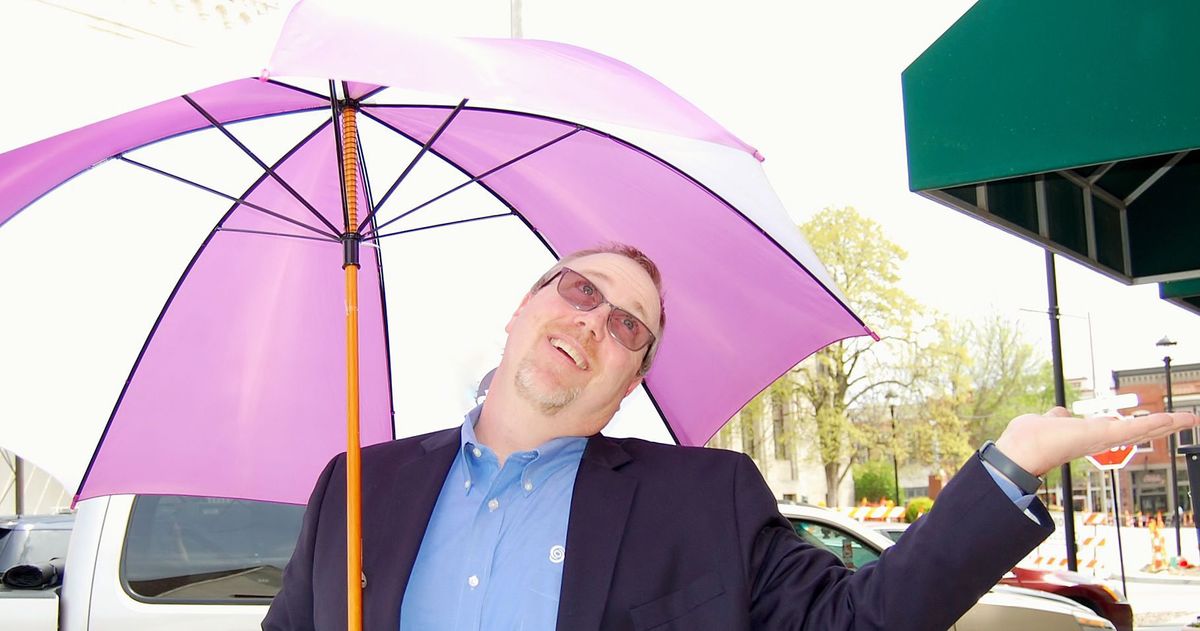 Find your niche and think big – that's the advice of ex-research meteorologist Robert Holmes who had since made waves in the specialty weather insurance space.
Holmes is the brainchild behind Spectrum Weather and Specialty Insurance, one of Insurance Business America's Elite Brokerages of 2017.
Celebrate excellence in insurance. Nominate a worthy colleague for the Insurance Business Awards!
We caught up with him to discover more about our insurance weather man:
How did you get started in the industry?
After earning B.S. and M.S. degrees in Atmospheric Science from the University of Wisconsin-Madison, I began my professional career as a research meteorologist at the Space Science and Engineering Center, University of Wisconsin-Madison, studying the weather and climate of Antarctica. During this time, I made nine trips to Antarctica for field research, earned awards from the National Science Foundation and the US Navy, and was honored by the United States Geological Survey with the naming of the Antarctic geographical feature, "Holmes Ridge". I also published several research papers on techniques to improve weather forecasting for remote areas of Antarctica.
In 2000, I left academia to work in the newly emerging weather risk management industry, accepting a position as a product manager at Aquila Inc., a commodity trading firm in Kansas City, Missouri. After a two-year employment at Aquila, I took on the role as vice president at GuaranteedWeather, a company created by several of my former Aquila colleagues, to meet the weather risk management needs of clients in a variety of industries. In 2009, I created the Vortex Insurance Agency, as a wholly owned subsidiary of GuaranteedWeather, in order to facilitate the sale of weather-based insurance policies.
After more than a decade of providing weather risk solutions to some of this country's largest corporations, and providing weather insurance to small-town festivals, fairs, concerts, and other outdoor events, I decided that I could provide a better customer experience through my own brokerage, and, in 2011, Spectrum Weather and Specialty Insurance was born. Spectrum offers a variety of weather-related insurance products including rain insurance and event cancellation coverage. Spectrum operates as an independent brokerage, locating the best risk mitigation tools available on behalf of its clients. Since its inception, Spectrum has grown to be the largest independent broker of weather insurance in the country.
What are the best parts of your job?
The best part of my job is travelling and meeting so many new people. From the beginning, I have felt that it is best to meet those with whom you will be working, rather than function as a faceless broker, reachable only by phone or email. I never want to operate in such an impersonal manner. For that reason, you can usually find me in attendance at many events related to the industries I serve. I routinely attend fair and festival-related conventions, both on a national and state level, as well as conventions for several niche industries. Each time I make a trip, I catch up with old friends and meet new ones.
What challenges have you faced in your role?
The greatest challenge I have faced is educating the client. There are traditional rain insurance policies that have been available for decades, and so many continue to operate on the premise that there is nothing else available. Or they may have a preconceived notion that it is unaffordable, based on quotes they received from their local crop insurance agent five years ago, when there may be other options that are both more affordable and provide a great degree of risk mitigation. I have worked very hard to develop unique weather insurance solutions for several different types of events that go far beyond the traditional coverage, and I spend a great deal of time explaining those new options to my clients.
What have you learnt from your work at Spectrum Weather and Specialty Insurance?
I believe that, above all, I have definitely learned to sharpen my time management skills and to create efficiencies in the workplace. When you operate a small business, you must wear many hats, and there are certainly some aspects that, if left unfettered, can consume a vast amount of time without producing much in the way of revenue or productivity. I've learned to outsource some internal operations, especially regarding marketing endeavors, and to concentrate on what I do best; communicate with the client.
What advice would you give to someone working their way up the insurance ladder?
Get to know your clients. People like to work with other people that they know, and you've got to reach out to your clients to get to know them a little better. When you have them on the phone, ask them about their weekend plans, or what activities are their children involved in this summer. You will quickly realize that you may have more in common with your clients than you may have imagined.
Secondly, have a plan. Have a plan, with measurable goals, for the next year, next three years, and perhaps the next 10 years. Do you want to own an agency one day? Make a plan to achieve that goal. Do you want to be the top producer in your office in three years? Make a plan. I am a firm believer that you must plan your work, and work you plan. And don't be afraid to adjust your plan. Revisit it each year and evaluate your progress. Determine which goals you achieved, which were nearly achieved, and which were either not achieved or no longer need to be a part of your plan. Life can proceed along many paths, and your plan may need to accommodate those curves in the road.
Lastly, I would advise anyone to find their niche. Look at the current offerings in your agency. Is there a particular product, program, or line of business that interests you the most? If there is, become the office expert. If there isn't a program in the agency for which you feel passionate, then create a new program, or develop a specific client base within an existing program. For instance, do you like to bowl? If so, develop a program for bowling centers and plan to become not only the expert in your office, but the expert in the nation. Think big!
If you weren't working in insurance, what would you be doing?
I would probably be in sales in some capacity. And by sales, I am not speaking of selling cars, or appliances, but rather something on a bit of a grander scale. I like the idea of listening to people's needs and then providing a solution. I also like the concept of being paid based on productivity rather than time spent in the office. Therefore, I could see myself in some sales or advisory role, create a plan for people or companies that either saved them money or achieved their goals in a cost-effective manner. I would also have to believe in the product or concept I was selling.
What is your favorite hobby?
I really enjoy anything outdoors. I like to camp and to be outside someplace quiet. I enjoy fishing quite a bit as well. We vacation in northern Minnesota each summer and I absolutely love it there. We meet up with friends and family, spend time fishing on numerous lakes, and just unwind and relax. The fishing is generally great and the nights are cool and quiet. If I could, I would spend the entire summer there.
Related stories:
Swiss Re reveals global catastrophe loss estimates
Coastal insurance market softening, says insurer