What agents need to know about the October flood insurance changes | Insurance Business America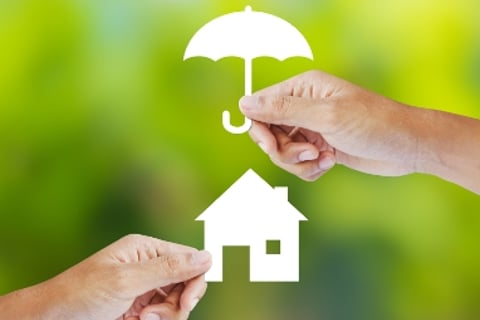 Independent insurance agents should be prepared to answer policyholder questions and potentially gather new information for National Flood Insurance Program-affiliated insurance companies as carriers continue the re-underwriting process mandated under the Homeowner Flood Insurance Affordability Act.
Section 28 of the 2014 law requires NFIP insurers to clearly communicate these flood risk determinations to policyholders, through direct mailing and other documentation. FEMA's phased approach to the risk reassessment began with new policies April 1 and continues October 1 for policies including:
Policies receiving pre-FIRM subsidized rates
Standard B, C and X-zone-rated policies
Preferred Risk Policies (PRPs)
Policies rated under the Newly Mapped rating procedure
Aon
National Flood Services released
a new e-book resource
to help agents navigate these changes, in which it outlines four possible outcomes facing policyholders: no change, a non-rate-impacting change in which data is updated but does not impact premium, a premium increase or a premium decrease.
Cynthia DiVincenti, vice president with Aon NFS, told
Insurance Business America
that while roughly 40% of policies it is reviewing have had no changes, other results are "all over the place."
"Right now, pre-FIRM policies are getting substantial increases each year but sometimes we find the original information used to write the policy was not correct, and it could result in a premium decrease," DiVincenti said.
In the upcoming weeks, agents may be asked to supply additional information used to determine these outcomes. They should also be ready to answer policyholder questions regarding the changes, as customers will be receiving direct communication from the carrier.
"I think the best thing to do is just stay in tune and understand if [insurers] reach out to them, it's critical to respond as quickly as possible," said DiVincenti.
She noted that while these NFIP changes have the potential to be somewhat disruptive for agents and their customers, they are not "nearly as bad" as previous alterations – namely those brought on by the 2012 Biggert-Waters Act.
Still, the potential for premium increases always drives at least some policyholders to cancel their coverage. NFIP data revealed in 2015 that the number of government-sponsored flood policies in force has plunged by nearly 10% in the past six years, from 5.7 million in 2009 to 5.1 million in 2015.
DiVincenti said Aon has not been immune to these cancellations.
"We're definitely seeing retention rates impacted by some of these changes, more so in voluntary purchase products," she said. "If your policy wasn't on a primary residence, you were faced with a rate increase and a $250 surcharge – that's a big jump in premium. So yes, we've definitely seen fewer people voluntarily purchasing those."
The NFIP is up for reauthorization in 2017, and FEMA has promised "sweeping reform" in the way the program is administered. Though no details have yet been released, Keith Brown, CEO at Aon National Flood Services, believes things it will result in better prospects for all, including private insurers, agents and customers.
"Flood insurance as we know it from NFIP is not going to go away and as additional options become available, we'll see more coverage options from private insurers and from NFIP," Brown told
IBA
. "Overall, I think we're pretty optimistic on what the future holds."
Related Stories:
A flood of coverage cancellations
Recent floods ramp up broker business