What are the broad geopolitical ramifications of the coronavirus? | Insurance Business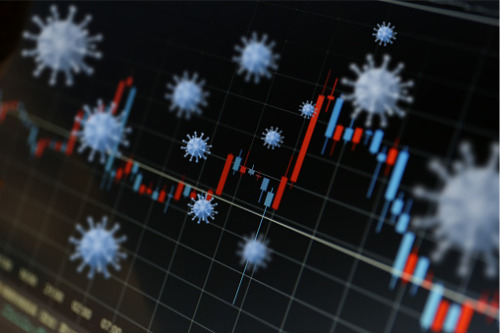 The coronavirus has forced the world into dire financial straits. International Monetary Fund (IMF) managing director Kristalina Georgieva announced on Friday, March 27, that the global economy has entered a recession. She said the downturn could be as bad or worse as the infamous 2009 slump, but that there is hope for a "sizeable rebound" in 2021 if countries manage to contain and mitigate the impact of the COVID-19 pandemic.
"The coronavirus is a very odd economic shock," commented Sam Wilkin, director of political risk analytics at Willis Towers Watson. "Most economic shocks would be on the demand side or the supply side, whereas the coronavirus hits both by disrupting supply chains and by diminishing product demand because people can't go out and spend money."
According to Wilkin, who has more than 20 years of experience in political risk analysis and consulting, working for political and economic research firms in the US and UK, one of the reasons why the novel coronavirus is hitting the global economy so hard is that the shock has come just after a period of "extremely loose money globally," where anyone could get credit no matter how bad of a credit risk they were.
"That applies to companies and also to countries, [and it means that] we're coming into this really unexpected economic shock with a big debt overhang," Wilkin commented. "The main countries that are probably going to be hit are the usual suspects. They're going to be in sub-Saharan Africa, South Asia, Central Asia – the top 10 countries already in debt distress at the moment [will suffer] more."
In terms of big economies, it's countries that are dependent upon tourism as well as those that rely upon demand from countries like the US, China and Europe, who will feel the biggest economic hit from the coronavirus, according to Wilkin.
"A lot of these countries have young populations, so [while] their healthcare systems will certainly be in trouble, the actual impact [of the virus] on these populations will be a lot lower," Wilkin commented. "But what we'll see is this feed-through impact, where countries that are especially dependent on sectors like tourism, or on demand from countries like China, the EU and the US, will all down at the same time.
"I think Thailand, Egypt, Vietnam (to an extent), Malaysia […], and sandwiched in the middle of the EU and China (and relying on both of them for demand), you have Turkey, Russia and Kazakhstan – those countries will be at a lot of risk from the economic pressure caused by the coronavirus pandemic. Turkey benefits a little bit from the oil price being down because it's a major oil importer, but countries like Russia and Kazakhstan will really [feel the impact]."
Wilkin's comments mirrored IMF chief Georgieva's announcement on Friday. According to an Associated Press report, she said lower income countries are really feeling the hit from the COVID-19 crisis, with 81 nations seeking emergency financing from the organization. Kyrgyzstan will be the first country to receive a coronavirus-related IMF support package, reportedly worth $120.9 million.