What are the current trends in the program space? | Insurance Business America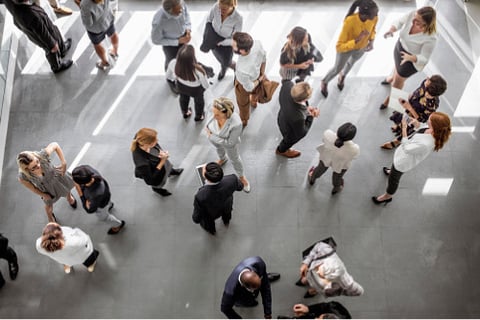 With values that emphasize industry commitment, long-term relationships and market knowledge, Risk Placement Services has become an established wholesale insurance broker and underwriting manager with operations across the United States. Chris Leisz, president of RPS's Signature Programs, one of Insurance Business America's 5-Star Program Administrators for 2021, recently spoke with IBA about the company's programs and the market trends influencing their performance.
Although some of RPS's programs have been shut down due to the pandemic, the company has continued to serve clients who are exposed to a greater degree of risk. Leisz said that during such challenging times, RPS ensured its support for essential services to help sustain economic activity. One particularly successful area is the crane and rigging and scaffolding program specifically for crane rental companies.
"We were able to provide unique solutions on behalf of those clients and continue to meet those needs … [We are recognized] as one of the largest public entity program administrators, and during the pandemic we were able to roll out a brand-new program focused on the primary admitted space to complement our excess and large account in this space," Leisz said.
As far as market trends are concerned, Leisz said that in less than five quarters, RPS had seen premium increases across all major lines, including workers' compensation.
"[As] program administrators, we go to the market with one solution and in partnership with our licensed capacity - we have to go lock step with them on how we approach it," he explained. "So, those price increases, we need to address along with appetite changes as [we and our carrier partners] recognize the impact of social inflation on nuclear verdicts; you know, being program administrators, we're not immune to that. In fact, in many cases, if it's impacting our industry specifically, we're on the front lines addressing it in real time."
Given the evolution of insurance technology and data analytics, the program administration space can access data that was previously unavailable, enabling administrators to understand the impact of underwriting decisions sooner and faster.
"Now we have to continue to select the right accounts and price them appropriately. And we can no longer do that without robust data and analytics … We are investing heavily in that capability, and we continue to look beyond just our production KPIs, you know, rate quotes. [We're] able to see our exposure characteristics," he explained.
At this stage, RPS Signature Programs continues innovating to improve the underwriting process and the overall client experience. The company has introduced an online lawyer solution, which enables agents to self-guide themselves through the underwriting process and handle account details in a more effective way. This innovation, said Leisz, empowers agents to better understand the market and become highly competitive in it.