What are the most affordable electric vehicles to insure? | Insurance Business America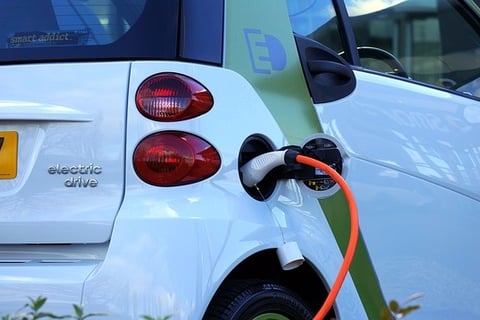 Oil prices are generally expected to remain far below peak levels over the next several years, barring any tumultuous global event. However, electric vehicles continue to take an expanded share of the US market, and the arguments for owning them keep getting stronger.
The market share for all-electric cars rose form 0.14% in 2011 to 0.90% in 2016, according to figures by HybridCars.com and market research firm Baum & Associates. Almost 270,000 of these were found in California alone as of December 2016.
Celebrate excellence in insurance. Nominate a worthy colleague for the Insurance Business Awards!
As consumer interest in electric vehicles continue to grow,
Mercury Insurance
has released a list of the top 10 most affordable ones to insure in California, beginning with the most affordable make and model:
1. Fiat 500e
2. Kia Soul EV
3. Nissan Leaf
4. Volkswagen e-Golf
5. Smart ForTwo Electric Drive
6. Mitsubishi i-MiEV
7. Ford Focus Electric
8. Hyundai IONIQ Electric (tied)
8. BMW i3 (tied)
10. Tesla Model 3
The list was based on figures for a list 30-year-old male with a clean driving record, who lives in Newport Beach, California and travels 13,000 miles per year. The full coverage with a $500 deductible includes liability limits of $100,000 in injuries per person, $300,000 per accident, and $50,000 in property damage.
Falling battery costs could mean that electric vehicles will be cheaper to buy in the US and Europe as soon as 2025, according to research by Bloomberg New Energy Finance. Batteries currently account for about half the cost of EVs, and their prices will fall by about 77% between 2016 and 2030, according to the firm.
"On an upfront basis, these things will start to get cheaper and people will start to adopt them more as price parity gets closer," said Colin McKerracher, analyst at the London-based researcher. "After that it gets even more compelling."
Related stories:
BMW unveils digital charging service for electric vehicles
US finalizes legislation on quiet cars