What insurers can expect from the Biden administration | Insurance Business America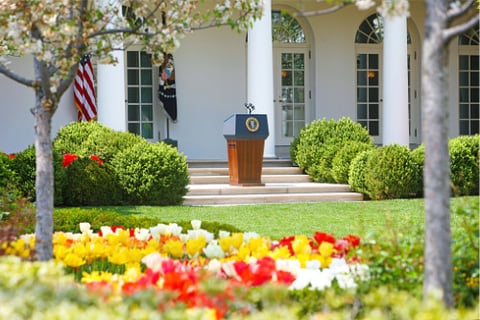 President Joe Biden has officially started his term, and with the Democrats back in power after four years of Republicans guiding American policies, there are sure to be many changes afoot – some of which will have implications for the US insurance industry.
During Allianz's "2021 Inaugural Webinar," experts from the organization came together to provide their predictions on government, regulatory, and economic developments coming down the pike. Right out of the gate, Biden has proposed a $1.9 trillion economic stimulus package, which aims to put the US economy back on track following a devastating year of coronavirus impacts.
Read more: Biden's $1.9 trillion relief plan will extend unemployment insurance
"[The package] provides funding to state and local governments, it provides funding for vaccine distribution, it provides funding for displaced workers or families, and [it's trying] to get the economy moving – jolt the economy and give it a super-stimulus," said Peter Lefkin, senior vice president, government and external affairs at Allianz of America Corporation. "You're also going to be hearing much from this administration about restoring the American family … and providing economic opportunities to people that have basically been lost over the last couple of generations."
As for changes that business leaders should be aware of, infrastructure development coupled with climate change will be two key pillars. Americans will likely be hearing about major infrastructure projects paired with new taxes, such as a carbon tax, as well as corporate tax increases that will probably take place sometime during the course of this administration, though likely not this year, predicted Lefkin.
Specifically, in relation to insurers, the expert predicts that discussions around a public-private pandemic risk insurance program will solidify into something concrete under this administration.
Read more: US Representative asks for Hollywood's help to pass PRIA
"There has been some talk in Congress about trying to create a pandemic risk insurance program, somewhat modeled after the Terrorism and Risk Insurance Act," continued Lefkin. "This presents both opportunities and risks for the traditional insurance industry. This is not going to be something that's going to be led by insurance companies, but it's going to be led by our insured clients, many of whom want some degree of protective cover in the future, and they are aggressively pursuing this as one of their options. We do not know where the new administration stands on this thing, but it's going to be one that is going to resonate."
Allianz experts also commented further on their predictions for the state of the US economy. Primarily, there have been positive reports coming out from other institutions, such as Atradius, which last week determined that the United States will likely see a robust economic rebound this year, driven by a decrease in political uncertainty and an infusion of fiscal stimulus. However, risks will remain as uncertainty reins in the US and many parts of the world, thanks to the coronavirus's ongoing impact on economies and societies.
Read more: US likely to see economic rebound in 2021 – Atradius
"The big questions for 2021 are how many new cases [there will be], [what] stringency and restrictions on mobility [will remain], but also, how fast can we vaccinate the people – these will create the tempo for the economic recovery in the US, and the world," said Ludovic Subran, chief economist for Allianz SE, adding, "The only country that is better off is China, which has gained almost two years of an edge to the rest of the world by being first in, first out [on the pandemic]. The US may actually go back to pre-crisis level by the end of this year, but for Europe, we won't be back to pre-crisis levels before 2022."
Nonetheless, the US economy's success isn't written – making growth a reality in the country depends on how effectively the Biden administration will be able to right the COVID-19 ship, and Subran pointed out that the case numbers this year have so far not been "as good as they should be."
Getting the consumer to spend will likewise be essential, after a year where those who had stable jobs despite the pandemic were likely not spending their money as readily on restaurants, trips, and other non-essential goods. Some insureds, particularly those in the retail, hospitality, and transportation segments, would benefit from such a push in consumer spending as well, helping to pull them back from the economic abyss created by COVID-19.
"The consumer will be the key in how much we unleash extra savings into 2021," said Subran. "We've seen that the Biden administration has understood that – President Trump had also understood that with the pay-check program – but it's very interesting to see that whatever we're going to do in in 2021 when it comes to policy stimuli, will be about trying to make sure that the consumer is back on track."