What Obama's immigration reform means for insurance | Insurance Business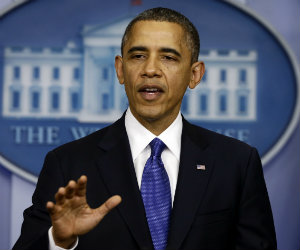 President Barack Obama's move last night to reshape the troubled US immigration system and grant amnesty to millions of undocumented immigrants signals a new approach may be needed from the nation's insurance agencies.
In his 15-minute address, Obama asked the nation to find compassion for the nearly five million people his actions will protect, stressing that deportation is "not who we are." He also pre-emptively defended his decision, which has since been heartily criticized by those who say granting amnesty represents a step outside a president's executive powers.
"The actions I'm taking are not only lawful, they're the kinds of actions taken by every single Republican president and every Democratic president for the past half-century," Obama said. "To those members of Congress who question my authority to make our immigration system work better, or question the wisdom of me acting where Congress has failed, I have one answer: Pass a bill."
Whether or not Congress responds to the president's challenge, the shifting racial makeup of the US remains the same.
Hispanics, which make up a large portion of those anticipated to benefit from Obama's directive, are likely to comprise 20% of the US population by 2050.
They're also the least likely to be covered by health insurance than any other group in the US. This makes the Hispanic community a key market for producers looking to expand their business and flourish during a challenging period for health insurance brokers.
Though undocumented immigrants will not be covered by Obamacare, they may feel more comfortable taking jobs giving them access to health insurance. Latinos who are legal residents of the US may also be more likely to enroll; a Politico report suggested many held off from signing up for Obamcare, fearful their enrollment would inform authorities of undocumented family members.
Community leaders suggest securing this demographic will take a lot of effort on the part of agents and brokers, however.
"[Hispanics] are going to have to be educated," said Daisy Morales with Houston-based Community Health Choice. "They don't trust the Affordable Care Act. They see all the negative press. They're not even listening."
More than 40% of Hispanic adults are currently without health insurance, and may face a daunting fee for going uninsured. They also face an array of challenges surrounding HealthCare.gov's Spanish language site and the enrollment process.
Shirley Borghi, interim executive director of the Hispanic Health Coalition of Georgia, said that producers who speak Spanish are perfectly poised to get around that particular obstacle, however.
"We are very blessed that our brokers are multilingual, so they have a staff that speaks Spanish and other Latin dialects," she said. "They have been very successful. There's not an intimidation there just because [Hispanics] don't speak English, or don't speak it as a first language. [Brokers] can speak the language and they can answer the questions."
Borghi mentioned that the "trust factor" is also important for producers looking to reach out to new Hispanic clients. That comes through understanding the "cultural diversity and nuances within the community," she said.
"Information is power to the person who receives it," Borghi said. "You need to understand the Hispanic and Latino community, the culture, and how to reach them. If you can't, then right there, there's a bottle stop."
For those who manage to connect with the community as the producers working with HHCGA have done, Morales said there is a business opportunity that wasn't there before health reform.
"This is going to be the first time [Hispanics] will have a great opportunity to get insurance with rich benefits at an affordable cost," she said.
Morales said the key thing for producers to remember with regard to healthcare enrollment is that the Hispanic community needs to "understand it, that they can trust it, and that they can use it."