What the Anthem-Cigna deal will mean for the health insurance industry | Insurance Business America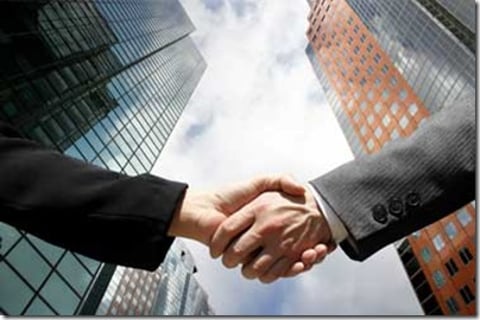 A US health insurance industry dominated by the "big five" is about to become a market served by just three major players.
The $54.2 billion merger between Anthem and Cigna announced early this morning will create a company poised to serve 53 million people – outstripping industry leader UnitedHealthcare's 45 million members and topping the 33 million a merged Humana and Aetna would create.
The deal has been rumored for months, with Cigna repeatedly rejecting Anthem's offers to buy the company as insufficient before agreeing to this week's proposal. As it goes forward, each of the nation's three dominant carriers is set to earn more than $100 billion in annual revenue.
And though company executives involved in the rash of mergers this summer promise greater efficiency and lower premiums as a result of consolidation, other industry analysts are not as sure.
A 2012 study published by the American Economic Association points out that the 1999 merger between Aetna and Prudential caused premiums to rise seven percentage points. Furthermore, another study in the American Journal of Health Economics found that health insurance premiums reliably decrease when more insurers are present in the marketplace.
"There's no good evidence out there that scale is associated with lower premiums or improvements in plan quality," said Leemore Dafny, a former official with the FTC and co-author of the 2012 report. Even if there are cost savings to be had, Dafny questions whether insurers would pass those on to consumers.
There are other questions inherent in continued consolidation in the health insurance industry.
A senior Justice Department official told the
Wall Street Journal
last month that potential deals between the nation's five largest health insurance companies have the potential to disrupt the market, limiting competition and sending premiums soaring upward. As such, antitrust enforcers want greater purview of pending transactions.
Officials say if all mergers come through, it would look at the deals collectively in an attempt to determine what effect the deals might have on the marketplace – specifically whether rate increases would be likely and whether any antitrust concerns would be raised.
In the past, the DOJ has focused on how potential mergers or acquisitions would affect local and regional markets for specific insurance products. In 2012, for example, the department raised concerns with Humana's acquisition of Arcadian Management Services as well as WellPoint's acquisition of Amerigroup due to lack of competition in smaller markets.
Regardless of the effect on the market, merger and acquisition activity among insurers is likely to continue. The ACA's stipulation that insurers spend the majority of premiums on healthcare creates incentives to cut back on administrative costs – something that's more easily done in a merger.
Similarly, pressure to collect data on consumers in an attempt to cut back on healthcare costs is better accomplished by companies that have the scale and resources to do so.
Analysts say they expect these and other forces will continue to push insurers toward consolidation, and the deals between the top five health insurers are unsurprising.