What your client should do after saying "I do:" Insurance for newlyweds | Insurance Business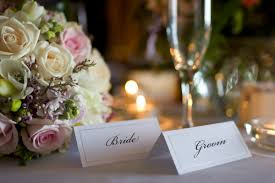 Planning a wedding can be one of the most stressful moments in a person's life – but agents can help simplify one aspect of the couple's lives with this one simple piece of advice.
"In many cases, placing all insurance policies - whether for a home, a car or a boat- with one insurance company can help newlyweds simplify their insurance," says Richard W. Lavey, president, personal lines and chief marketing officer at The Hanover, "and may save money through multi-policy discounts."
But this should come before the "I dos," and agents should be proactive in offering a few tips to their soon-to-be newlywed clients, Lavey points out:
Precious jewels
Couples should begin by asking about coverage for engagement rings and wedding bands. A homeowners' policy may provide coverage for jewelry up to a certain limit, but often engagement and wedding rings exceed those limits. As an agent, you can help obtain additional insurance for these more expensive items, as well as other valuables, including wedding gifts.
Apartment living
If a couple will be starting out in an apartment together, it is a good idea to ask about adding renters insurance, which is affordable and helps to protect belongings from loss or damage.
"It often provides a layer of liability coverage providing protection if someone is injured on the renters' property and brings a lawsuit against them," he says.
Home sweet home
If a couple is purchasing a new home, or merging households under one roof, it is a good idea to ask them to review the current homeowners policy, or to inquire about adding a new policy, to help make sure it provides comprehensive protection. With the increased value of a joint household's belongings, it is a good time for clients to conduct an inventory of valuables kept in the home and consider increasing coverage limits to provide adequate insurance protection.
"An insurance agent can explain the difference between replacement cost and actual cash value coverage," says Lavey, "and can help to select the insurance protection that best fits a couple's needs."
On the road
Auto insurance premiums are typically higher with a single vehicle on an insurance policy, so it is a good idea for the couple to consider merging auto insurance policies to receive possible multi-vehicle discounts. An independent agent can review the coverages and recommend the best combination of price and service to help protect both newlyweds.
"The experienced counsel of an independent insurance agent can help provide peace of mind as a couple embarks on their new life together," adds Lavey.