Where the world's wealthiest individuals live – and how you can gain their business | Insurance Business America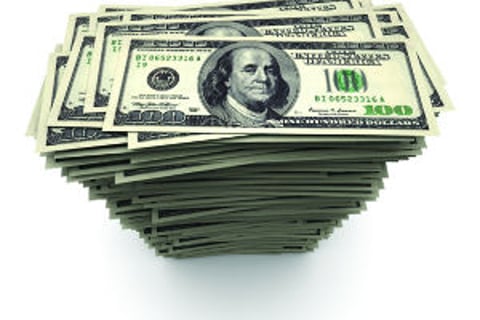 In December 2014,
Insurance Business America
reported that
Allianz
Group sold its US personal lines business of Fireman's Fund Insurance Company to ACE Group for $365 million, signaling ACE's aspirations to expand further into the space occupied by high net worth clients.
"The addition of the personal lines business of Fireman's Fund will reinforce and advance ACE's position as a premier provider of insurance to the high net worth market. We are proud to welcome their valued clients and producers to our community."
This area is a particularly strategic growth area as research by Spectrem Group estimates that 75 percent of "mass affluent households" have at least one type of life insurance policy.
In addition,
Forbes
deemed the present as the "ideal time" for life insurance professionals to partner with this exclusive client demographic.
"Insurance is used not only for the death benefit that can help replace or offset lost income or assets," said Hannah Shaw Grove. "There are also many creative ways that policies can be used to facilitate wealth enhancement and transfer, estate planning and asset protection. In particular, life insurance is an incredible, flexible utility when the goal is preparing for and paying estate taxes."
The top 5 cities to find these "ultra-high-net-worth individuals" (UHNW), or those with $30 million or more in net worth, according to Sotheby's International Realty, are:
New York, New York
London, United Kingdom
Hong Kong
Los Angeles, California
San Francisco, California
Tips for appealing to this sought-after demographic, as outlined by LifeHealthPro, include:
Building a comprehensive relationship with individuals that extends past sales to addresses client needs from a holistic standpoint
Wealthy clients often fear that they will outlast their money, so agents and brokers should explain how they can be protected from financial worries
UHNW individuals are typically highly educated and often have a sophisticated financial background, so agents should be knowledgeable in many fields or have experts on hand for areas in which they are not
Affluent clients are interested in more than just product pitches, so agents and brokers should consistently reach out to them with new information or research they might find compelling.
Sotheby's report also found that the UHNW population grew by 6% between 2013 and 2014, which suggests that insurance agents should remain adequately prepared to help enhance the portfolios of this expanding demographic.
You may also be interested in:
"5 myths about affluent clients"
"150-year-old insurance company sells to ACE Group"
"Are FEMA flood maps benefitting the rich?"