White House releases enrollment figures | Insurance Business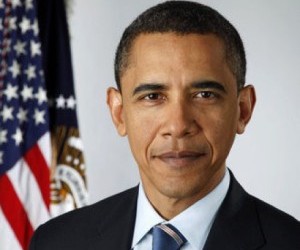 The Obama administration said Wednesday that more than 7.1 million people have signed up for health insurance through the federal marketplace, HealthCare.gov, as of last Friday.
The numbers reflect a general increase in the amount of Americans flooding to the site as the February 15 deadline for coverage looms closer. In fact, more than 400,000 new applicants applied for health insurance in the week from Jan. 10 through Jan. 16—not including those enrolling through the 14 state-run marketplaces.
Other reports suggest Florida, which leads the federal marketplace states, has enrolled more than 1.2 million people.
The White House said it hopes to have 9.1 million people enrolled in 2015 coverage under the Affordable Care Act nationwide by the end of the year. Given the expected surge of applicants near next month's deadline, the likelihood is high the government will meet its goal.
The report comes as the healthcare law survived yet another challenge this month. The Supreme Court declined to take a case attempting to tear down the so-called individual mandate that requires Americans to purchase health insurance or pay a tax penalty.
The challenge is one of several the Supreme Court has deflected with regard to the 2010 law, including the key 2012 case in which the Court ruled in favor of the majority of the law on a 5-4 vote.
It isn't the end of legal problems for the ACA, however. The Supreme Court is currently hearing a separate challenge to a key part of the law that would leave millions of Americans without tax-credit subsidies to help them afford health insurance.
Without the subsidies, many believe health reform—particular the requirements placed on employers—would be rendered toothless.