Why resilience is a muscle you can train – At-Bay VP | Insurance Business America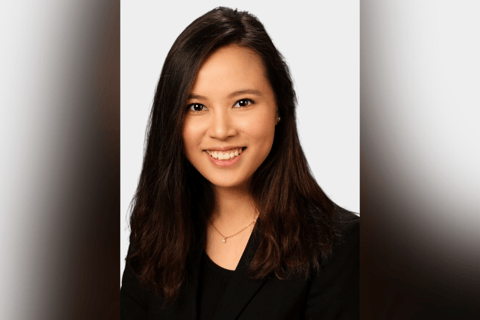 Psychologists tout resilience as the ability to cope with and recover from adversity - but for one insurance leader, it's an example of excellence.
"To me, it's excelling at setbacks. It's a capacity to embrace challenges and a mindset that women can train," remarked Emma Ye (pictured), VP of Risk at At-Bay.
Register now: Join the Women in Insurance Summit in San Francisco
Resilience is the theme of Ye's solo speaking event at the Women in Insurance conference in San Francisco. The VP also describes resilience as a reflex you can learn to trigger during challenging experiences.
"Once you've overcome a couple of big hurdles in your professional or personal life, you build this confidence. You know that no matter what happens, you're going to find a solution," Ye shared.
"You can examine what happened, learn lessons from it, reshape our plan, and try again. You iterate this process over and over."
A first-generation immigrant, Ye left China to pursue a college education in the United States. She landed an unpaid internship at Aon while in university, which became a full-time job offer. Ye spent several years working on property and casualty lines and pension benefits at Aon before shifting to a start-up.
"I wanted to challenge myself to accelerate my personal growth further, and that's when this big change came," Ye said. As a predictive modeler at CyberCube, she built a cyber risk analytics platform serving the top global insurance organizations. Joining a start-up was a rigorous experience that saw Ye leave her comfort zone, put on multiple hats, and adapt to new roles outside her skill set.
"I was a modeler, a product manager, a salesperson. I was in client service. I did everything from creating the product to pushing it out to the market," she described.
Ye made another leap to At-Bay, joining as head actuary two years ago and quickly rising to VP of Risk. These days, she oversees risk management, portfolio performance analytics, rate plan development and implementation, and the design and production of the underwriting engine at the cyber insurance provider. She also leads At-Bay's risk team, which she established in early 2021 and now consists of 13 members.
"The success here was being able to adapt to whatever situation and build resilience into my DNA. I truly believe it is something that you can train yourself to have. Instead of being anxious or unsure about the future, you feel like you have these tools to cope," Ye said.
For Ye, there was never a shortage of male leaders she felt she needed to impress. She found herself in meetings where she was the only female leader in the room, if not also the youngest and the person with the least industry experience.
"I needed to overcome that fear of speaking up to the senior leadership while I may have been lacking tons of experiences. It took a lot of practice of the soft skills and the technical skills I've been accumulating to gain the confidence," she shared.
Her most significant test of resilience? Motherhood.
"I wasn't aware of all the challenges of raising a kid until now. I finally have a taste of the dilemma all working moms go through," Ye, who has a three-month-old son, told Insurance Business. She likened motherhood to her experience at insurance start-ups.
"Those two start-ups were my babies because I had to start from scratch to build the product and the team. But it's also different because I always had a plan, and I knew things would get better and better," Ye said.
Not so with babies, who may have feeding problems or difficulty sleeping, and whose needs change constantly. "You realize a bad day doesn't mean it will always be bad," admitted Ye.
She said she applies the same methodology for resilience she learned in her career – one of trial, error, and recalibration – "but I added more flexibility and calmness to allow for setbacks."
"If he cries, I know how to rule out different causes – if he's hungry, has a wet diaper, or wants to sleep," Ye continued.
"It's enlarged my perspective on resilience. Regardless of the setbacks, the lessons learned, or the experience you accumulate, it's the outcome that matters. It's all helpful and valuable. I'm hoping to carry that forward with my team and their journey at At-Bay."
Celebrate the resilience of women at the Women in Insurance summit in San Francisco, which takes place on October 4 at the JW Marriott Union Square.
To register, visit sanfrancisco.ibwomenininsurance.com.