Wildfire: are your clients' coverages up to date? | Insurance Business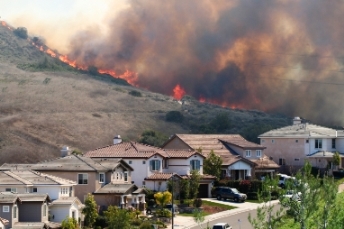 By Elise Linscott
This year has been devastating, particularly for residents of California, Washington, Oregon, Idaho and Alaska. Strong winds have made fires more difficult to contain as they spread throughout the region.
But the worst may be yet to come.
According to the Property Casualty Insurers Association of America (PCI), this time of year is when the US has experienced 8 of the 10 costliest wildfires, and the Santa Ana winds have yet to pick up in Southern California, which could further exacerbate dry conditions and wildfire hazard.
The need for producers to take a pro-active stance in advising clients with at-risk properties on coverage and preparedness is thus heightened.
"As fall approaches, wildfires continue to char millions of acres in several western states but preparation can make a significant difference if your property is impacted by fire," said Christopher Hackett, PCI director of personal lines policy in a press release. "Increasing winds are making conditions even tougher for firefighters and that should be a wakeup call for (property) owners."
In addition to creating defensible space and preparing the property, owners should make defensive moves to protect their wallets by updating insurance coverage, including making notes of every item, the PCI recommends.
PCI is partnering with the Federal Emergency Management Agency (FEMA) during National Preparedness Month to offer flood, wildfire, hurricane and power outage preparation and recovery tips throughout September.