Will InsurTech startups take over your drone insurance business? | Insurance Business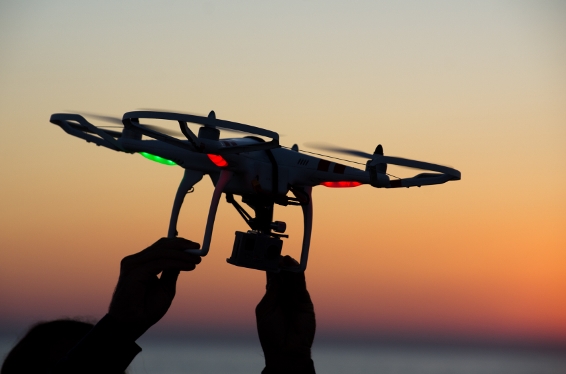 More than half a million drones have been registered with the US Federal Aviation Administration since December 2015, setting the personal and commercial drone space up as what many insurance professionals consider among the biggest emerging markets in the industry.
Yet agents and brokers looking for a share of the profits already have a major competitor: a New York-based startup called Verifly. The app-based licensed producer has partnered with Global Aerospace Insurance to offer on-demand, per-flight policies.
When a consumer opens the app, Verifly draws a quarter-mile circle around users, analyses information from the company's geospatial and weather databases and calculates risk for an hour-long flight. Quotes begin at $10 for $1 million in third-party liability coverage with $10,000 of invasion-of-privacy coverage.
The app has gained praise for its simple, easy-to-use format and billing system. Chris Walach, director of operations for unmanned aviation with the FAA-designated Nevada unmanned aircraft system test site told the
Las Vegas Review-Journal
that such an approach is "key" to the drone insurance industry.
"It's got to be simple, it's got to be accessible, and – most of all – it has to be economical for the operator and very usable," Walach said. "Those that can move to the top of making it easier, making it more economical and making it more usable to the operator would move ahead to the pack in the insurance industry from a regulator perspective."
Others are more skeptical, however. While many mainstream insurance companies have begun offering drone insurance policies, they are taking a more cautious approach to ensure all risks associated with the relatively new technology are understood.
"Understanding if it's an aviation product or if it's going to be covered under your personal lines or commercial products – I think there are some big questions there," Chris Peterson, vice president with Chris-Leef General Agency, told
Insurance Business America.
"An invasion of privacy issue or some other issue might be excluded under personal lines policies, so where that coverage actually lies and who needs to pick that up, I think is a big question that has yet to be answered in the courts.
"So, over the next couple of years we're going to have some big things we'll have to deal with there."
Insurance regulators seem to be backing the more cautious approach. Though some have approved Verifly for business, they are looking to other insurance companies to offer full, comprehensive drone insurance.
"We are still not seeing fully fledged coverage for all the risk that drones may represent," said Rajat Jain, the property and casualty section chief at the Nevada Division of Insurance. "The insurance industry is assessing the risk and trying to figure out, as more information becomes available and the technology changes, how to assess that risk and how to accept the risk."
Related stories:
Abacus introduces drone insurance product

These are the most uninsured and underinsured risks in America: Report