Willis Towers Watson announces Q1 2021 financial results | Insurance Business America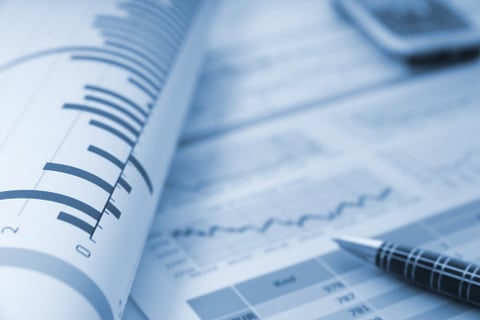 Global broking, advisory and solutions giant Willis Towers Watson (WTW) has today announced its financial results for Q1 2020, ended March 31, 2021, and the news is largely good. Total revenue for the company increased 5% to $2.6 billion during the period, with constant currency growth of 1% and organic growth of 4%.
Income from operations was up 290 basis points year on year to $452 million, or 17.5% of revenue, while adjusted operating income was up 110 basis points to $579 million, or 22.4% of revenue from last year. Net income attributable to WTW for Q1 2021 increased by 140% from Q1 2020 to $733 million.
Net income for Q1 2021 was $736 million, or 28.4% of revenue, up from net income of $313 million, or 12.7% of revenue for the prior year first quarter. Adjusted EBITDA for the quarter was $730 million, an increase from adjusted EBITDA of $680 million in Q1 2020. WTW noted that the first quarter is seasonally strong due to the renewal periods for some lines of business.
It has been a busy time for the global insurance business which saw the completion of the transaction offloading its majority-owned subsidiary Miller. Diluted earnings per share for the period were $5.63 for the quarter, up 140% over prior year, while adjusted diluted earnings per share were up 9% over prior year at $3.64 for the quarter.
Commenting on the impact of COVID-19, WTW noted that the crisis continues to affect its business and its financial position will depend on future developments, such as the severity and scope of the pandemic and the measures imposed by governmental authorities.
"We continue to expect that the COVID-19 pandemic will negatively impact our revenue and operating results for 2021," WTW stated in its trading statement. "During 2020 and through the first quarter of 2021, the COVID-19 pandemic had a negative impact on revenue growth, particularly in our businesses that are discretionary in nature, but otherwise it generally did not have a material impact on our overall results."
In light of these considerations, the company will continue to consider the impact of COVID on its business as appropriate, taking into account its business resilience and continuity plans, financial modellng and stress testing of liquidity and financial resources.
WTW's corporate risk & broking segment saw its revenue increase by 10% (5% increase constant currency and 5% increase organic) to $810 million during the period, compared to $739 million for Q1 2020. On an organic basis, international and Great Britain led the segment with new business generation primarily in natural resources and Finex insurance lines. North American revenue also grew although overall revenue growth was partially offset by a decline in Western Europe.
Its investment, risk & reinsurance segments saw revenues decrease 2% (5% decrease constant currency and 4% increase organic) to $605 million, from $615 million for Q1 2020. On an organic basis, most lines of business contributed to the growth. Reinsurance growth was driven by new business wins and favorable renewal factors. The segment had an operating margin of 47.9%, as compared to 45.1% for the prior-year first quarter.
Commenting on the results, John Haley, Willis Towers Watson's CEO, noted that the company had an encouraging start to the year with these strong results and he was proud of its financial performance.
"We delivered revenue growth, meaningful margin expansion and strong earnings-per-share growth," he said. "Our results reflect both increased demand for our solutions, as well as our sustained focus on profitable growth. We continue to build on our solid foundation and believe we are well-positioned to continue driving value for all our stakeholders. As always, I would like to thank all of our colleagues for their tremendous efforts this past quarter in support of our clients and each other."