Willis Towers Watson departs with financial advisor | Insurance Business America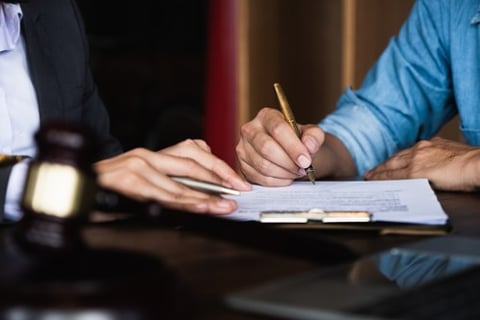 Willis Towers Watson is selling its Swedish financial advisor, Max Matthiessen, to Nordic Capital for an undisclosed sum.
"We are very proud of what Max Matthiessen has accomplished and are confident that Max Matthiessen will continue to grow and expand their capabilities in order to deliver first-class client solutions with Nordic Capital as the new owner," said Willis Towers Watson's Nordics head Johan Forsgård.
"Willis Towers Watson and Max Matthiessen will have ongoing relationships in certain aspects of the business where we remain closely aligned and we look forward to continuing to work together."
The Stockholm-headquartered business has been active in the insurance industry since 1889, offering occupational pensions, asset management, and non-life insurance to a customer base of approximately 13,000 corporate clients. Max Matthiessen employs 440 people in its about 30 locations across Sweden, and in 2019 enjoyed €148 million in revenues.
"We are excited to partner with Nordic Capital for the next chapter of Max Matthiessen's development," commented Max Matthiessen chief executive Bo Ågren. "We are wholly aligned when it comes to our strategic vision. Together, we will be able to accelerate our growth by continuing to provide the best financial advice as one of the leading financial advisors and by developing and expanding our product portfolio further.
"Nordic Capital has a great strategic approach and deep experience across our sector. They have a strong history of growing companies and we look forward to leveraging Nordic Capital's expertise in the next phase of our development."
Lifting the lid on the purchase, Nordic Capital Advisors partner and financial services head Christian Frick described Max Matthiessen as among the leaders in the Nordic region and having a high-quality, talented team.
He went on to state: "The company fits perfectly within Nordic Capital's sector focus and strategy for financial services. Nordic Capital is excited to partner with Max Matthiessen to support the company's growth journey.
"Going forward, the joint focus will be on scaling Max Matthiessen's operations and investing in organic as well as acquisitive growth. Together with the company, Nordic Capital will support continued product innovation to the benefit of the customers and pension savers."
Nordic Capital has invested in excess of €14.5 billion in more than 110 investments since 1989.