Women thriving in innovation space, are "more flexible" – exec | Insurance Business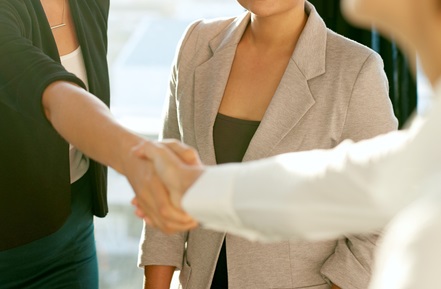 The innovation space is being occupied by women more than other areas in the industry – and one exec says that's because women may be better at adapting to change and thinking on their feet.
Sarah Street, executive vice president of strategy and innovation initiatives at
XL Catlin
, who spoke to Insurance Business at the recent IICF Women in Insurance conference in New York, said the innovation seat at the insurance table seems to be regularly occupied by women.
"One of the things that is really interesting and I've noticed this … is there's a heavy female presence in the innovation space, which is very different from the [general] insurance industry. The insurance industry is not as diverse as it needs to be, both in age or gender or just general diversity," Street said.
"It's interesting when I go to a lot of the innovation conferences, there is a much, much higher percentage of women participating. I find that very exciting."
Does your company deserve an award for Diversity and Inclusion, or an award in one of 23 other categories? Nominate now – it's free to enter and takes just a few minutes.
While the industry may have been slower to adapt in other areas – it is often criticized for its lack of diversity, particularly at the executive level – the innovation and technology space appears to be a space women are thriving in, Street said.
"I hate to make generalizations, but I think women are good at dealing with change and I think they can be more flexible," she said. "Again, I hate to make generalizations, I know some men who are fantastic. But I think women are used to juggling multiple balls in their life, and I think this world of change – and change happening quickly – we're probably much more comfortable with it.
"I think it's because it [the innovation space] is new and it's different and it's changing, and it requires a new mindset. If you actually look at the demographics of the insurance industry, it's middle-aged and there are not that many women in leadership positions. I think the innovation space is a new area that actually offers opportunities to do things differently and actually gives women an opportunity to have an impact and make a difference, and it requires a different thinking to what's been done before."
Related stories:
All-women agency: a rarity and a success
"It is all white men over 40": lack of diversity among insurance execs