Worldwide Facilities' new Dallas AVP is a rising cyber star | Insurance Business America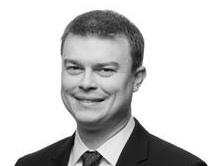 The latest staff member at
Worldwide Facilities
' Dallas office is a longtime insurance veteran and active player in the cyber security and data risk space – and he's eager to bring that to the table as he gets ready to lead the office's efforts to build their executive/professional lines.
"It's a very unique time in the industry, with a very select number of people who understand cyber risk," Matt Donovan told
Insurance Business America
. "There's a very underserved portion of the market."
Like many in the technology space, computers and all things digital interested Donovan from a young age. He also had a standing interest in insurance – his father was an underwriter – so when he graduated from the University of Georgia, he did so with a degree in risk management and insurance.
Donovan was able to marry those two passions almost immediately.
"Coming out of school, I started at ACE Westchester, the wholesale arm of ACE USA, and wrote all lines of E&O with a specialty niche in cyber," he said. "I've definitely always had an interest in technology, and it's always been something I've worked with and been good at."
His expertise quickly led him to the front of the industry pack, and in 2010, he joined
Hiscox
USA to start technology and privacy lines in the Southeast region. Just two years later, he was appointed National Underwriting and Global Practice head for Technology and Privacy, eventually helping to lead the brand across the world as Vice President and Global Practice Leader for Cyber and Data Risks for the Hiscox Group.
"I was really helping various regions across the EU get their cyber products off the ground, learning from successes and failures we've had in the US," Donovan said. "It's very interesting looking at threats on a global basis rather than through a strictly US line of thought – their market is much further behind ours, and it was unique to be able to influence how coverage was sold and how things moved forward there. It completely changed my thought process."
One particular standout factor was the different legal environment in the EU. While data privacy and breach notification laws are cropping up across the US, Donovan says the European market does not yet have such a developed system. Instead, drivers of concern relate more to business interruption issues.
Tailoring products to meet those needs and influencing the development of cyber on a global basis has been the most proud moment in Donovan's career, he said – so far.
Two colleagues led Donovan to Worldwide Facilities, where says he's excited to help grow a "historically West Coast-focused business" in the Southeast, and into a worldwide presence.
"After building a book from scratch at Hiscox, the opportunity to build again was attractive to me, and the specialized team was really a unique opportunity," he said.
All the while, Donovan is staying ahead of the curve in the cyber landscape, scoping out both hackers and competitors.
"It takes a whole lot of reading," Donovan said. "Tons of reading, tons of talking to people in the industry and tons of keeping your ear to the tracks to identify upcoming concerns and make sure we customize and cater coverage to be one step ahead of what's happening out there."
Related stories:
Northeast insurance professional found success specializing in bonds
Minnesota insurance agent keeping up with changes in rural life