Worldwide Facilities undergoes organizational restructure | Insurance Business America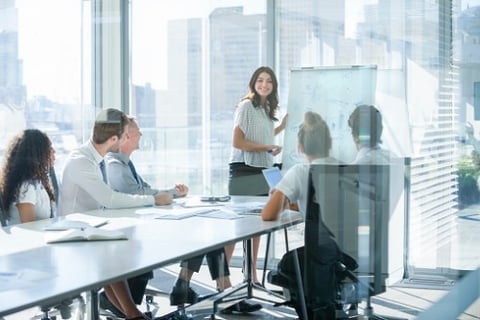 Worldwide Facilities has undergone an organizational restructuring following a period of "unprecedented growth."
The national wholesale insurance brokerage, MGA and program underwriter will reorganize into three divisions: Worldwide Brokerage, Worldwide MGA, and Worldwide Programs.
A release explained that the decision to restructure came following Worldwide Facilities' significant growth in recent years. From having about $550 million in gross written premium three years ago, the company now places approximately $1.5 billion in premium. Of that figure, MGA and program underwriting make up 35% of the total.
"We have evolved, on a deliberate and intentional basis, to a much more diversified company," said Worldwide Facilities president Ronald Austin. "We now operate on three distinct distribution platforms - Brokerage, MGA, and Programs - each with separate operational and sales features and protocols. This reorganization reflects that change."
Aside from restructuring in response to business growth, Worldwide Facilities also noted that the reorganization enhances the company's capability to "leverage products across distribution platforms, target its growth strategy to each platform, and more effectively leverage its leadership talent."
As part of the restructure, the company has promoted two executives: Eric Stuckman as president of Worldwide Brokerage and Hank Haldeman as president of Worldwide Programs.
"Eric's roots are wholesale brokering. During his decade-long tenure with us, he has continually grown in terms of responsibilities and contributions, most recently leading the Los Angeles production office, as well as the company's market relationship activities. His background, demonstrated skillset and energy are well suited to leading the company's brokerage division," Austin commented.
"Hank joined Worldwide Facilities as part of the Sullivan Group acquisition, and his expertise has been crucial across strategic initiatives, M&A, market relationships, and program assessment and management," Austin added.
Related stories:
Worldwide Facilities acquires Boston-based MGA
Worldwide Facilities, Petro Guardian offer product to address lightning risk