WSIA president on the new association's first three months | Insurance Business America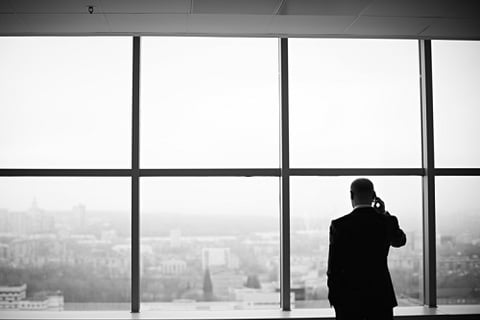 Three months into the life of the newly-formed industry body
WSIA
, things are "going really good."
Insurance Business
caught up with association president Corinne Jones, to chat about the first three months of the association's existence and discuss what's on the horizon.
In July, members from two former industry bodies –NAPSLO and AAMGA – voted to become the Wholesale and Specialty Insurance Association (WSIA).
Celebrate excellence in insurance. Join us at the Insurance Business Awards in Chicago.
The merger was voted on in July, and officially came into effect on August 01. Jones, who was the president of AAMGA, became the newly-formed association's first president.
Jones, who is also executive vice president of operations at AmWINS Access Insurance Services, said the merger had gone smoothly and the outlook for the association was positive.
"From my perspective, the merger is going very well, very smoothly, in terms of the mechanics of it, the acceptance of it – the energy is really good," she said. "I'm hearing all positives. It's going really well."
As president of the AAMGA, Jones could not have any certainty the member vote would go in favor of the merger, she said. But it's been smooth sailing since the members voted in the positive.
"I wasn't sure how the vote was going to go," she said. "I felt good about it … but you don't know until the final vote is in. But once that was in, I felt really good about it.
"This is what the members wanted. The vote was really high [in favor of the merger]. It was a good voting participation and a high percentage of positive votes."
The next major stepping stone will be the Spring
Summit
in April, Jones said.
"It will be really important to deliver to the members that [we're] still focused on binding authority, and leadership," she noted. "Once we prove all that out, I think it'll be solidified."
At its heart, the new association continues to represent the values of its two former parts. Though it has a new name, a new brand, and "a renewed energy and purpose," the key member benefits remain unchanged, notably: education, networking, legislative advocacy, career development, and wholesale value advocacy.
Similarly, in terms of legislative activity, much of WSIA's targets remain the same, including enactment of the Flood Insurance Market Parity and Modernization Act, and advocating for uniform implementation of the Nonadmitted and Reinsurance Reform Act (NRRA).
Three months into the new association, things are, as its president says, going well.
Related stories:
Director explains benefits of WSIA merger
Industry associations agree merger to become WSIA