Zurich Insurance Group releases Q1 2022 results | Insurance Business America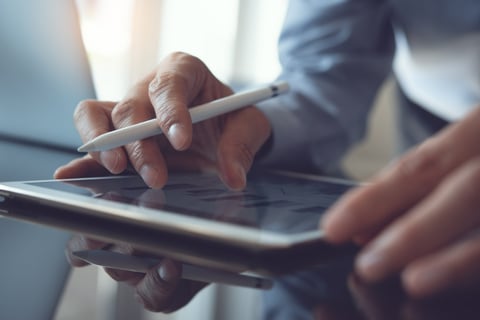 Zurich Insurance Group has released its financial results for the first three months of the year, and group chief financial officer George Quinn points to "positive operating trends" in the period.
Here are the first-quarter numbers for the major insurer:
| | | |
| --- | --- | --- |
| Metric | Q1 2022 | Q1 2021 |
| Property and casualty (P&C) gross written premium (GWP) | US$11.9 billion | US$11 billion |
| Life annual premium equivalent | US$996 million | US$919 million |
| Farmers Exchanges GWP | US$6.9 billion | US$5.3 billion |
Of the P&C GWP in the period, US$6.4 billion came from Europe, Middle East, and Africa (EMEA); US$4.6 billion, North America; US$823 million, Asia-Pacific (APAC); and US$671 million from Latin America.
"In EMEA," noted Zurich, "GWP increased 8% on a like-for-like basis. Growth was driven by a strong performance in a number of countries, most notably in the UK, Switzerland, and Germany. Premium rates increased 9% in commercial insurance and 2% in retail insurance.
"North America grew 17% on a like-for-like basis compared with the previous year, with crop insurance contributing about 40% of the growth. An overall strong performance was supported by a 9% increase in rates."
Similarly, on a like-for-like basis, P&C gross written premium in APAC and Latin America rose 11% and 21%, respectively.
Quinn stated: "The war in Ukraine and the humanitarian crisis that it has triggered are almost beyond comprehension. The group and the Zurich Foundation have provided financial and logistical support. We are especially proud of our colleagues who have opened their homes to families fleeing the war.
"Although the effects of the war are expected to lead to significant losses for the insurance industry, we do not expect insurance claims to be significant for the group. In fact, the group has made a strong start to the year and expects to exceed all financial targets for 2022."
"We saw a rise in premiums across the group, most notably in our North American property and casualty business, where crop insurance and rate increases drove double-digit top-line growth," added the CFO. "Despite inflationary pressures, we expect rates to exceed loss-cost trend well into 2023."
The insurance group's SST (Swiss Solvency Test) as of the end of March is estimated at 234%.
Commenting further, Quinn said: "The positive operating trends in the first quarter, together with the group's very strong balance sheet, give us confidence that we will successfully conclude the current strategic cycle later this year."