Zurich North America throws its support behind private equity-owned businesses | Insurance Business America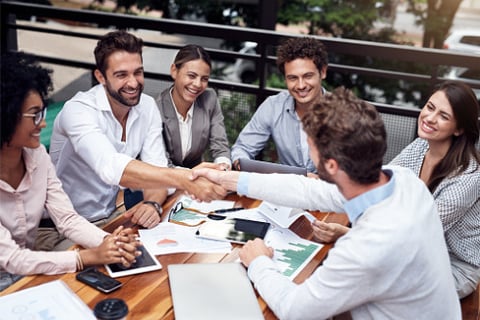 Zurich North America has thrown its weight behind private equity-owned businesses and built a team to support private equity-owned businesses. Zurich has cemented its status as a long-term provider of insurance products and services for private equity-owned businesses, through its appointment of Bill Fahy as head of private equity for its US middle market business.
Fahy, who has been with Zurich since 2014, most recently served as middle-market underwriting manager in Dallas. He worked in New York City for more than a decade, where he managed relationships with brokers dedicated to private equity-owned businesses, and he has continued to work with private equity brokers in Dallas.
Zurich said that it has seen sustained success in writing insurance for private equity-owned companies, "and, with the market continuing to grow, it makes sense for the U.S. Middle Market unit to dedicate additional resources to this business."
"Private equity customers are unique customers with specific needs," said Alex Wells, head of US middle market for Zurich North America. "Writing these portfolio companies requires a high level of underwriting expertise and authority at the point of sale, as well as deep relationships with the dedicated broking teams that several larger brokers and agents have formed."
In January, Zurich's US middle-market business announced several key appointments to its underwriting and industry practices units. The industry practices team is led by John Mizzi, while Lynn Zeitler leads the underwriting team.
Private equity companies are set up to invest in opportunities – like businesses – that generate a return. They raise capital from investors and put that capital into funds to make investments in companies. About $3.9 trillion in assets were held by private equity firms as of 2019 – a 12.2% jump from the prior year, according to research from McKinsey & Company.
Read next: Zurich North America taps leader for life, accident and health unit
Private equity firms' knowledge of the insurance market and strategic use of cover remains somewhat limited, according to research by insurance broker Arthur J. Gallagher. Only 17% of private equity firms reported a comprehensive knowledge and awareness of the insurance market and use of cover for capital efficiency.
"With the growing market opportunity in the private equity space and increased broker specialization to service these clients, it is critical to have a dedicated underwriting team that understands the unique needs of these customers," Fahy said. "This allows us to be more responsive, with a streamlined process, better service and faster quote turnaround times."