Zurich restructures North America leadership team | Insurance Business America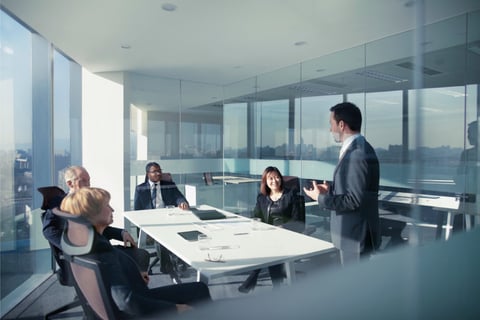 Zurich North America has made several leadership changes to account for the retirement of one of its executives.
The company has appointed Jason Meador, current head of captives at Zurich North America, as the new head of the Rural Community Insurance Services (RCIS) crop insurance business, reporting to Zurich North America CEO Kristof Terryn. As head of RCIS, he will be responsible for the direction and strategic planning of the company's crop insurance business, which includes the expansion of precision agriculture and other advanced technology.
Meador will also ensure the continuation of Zurich's strong relationships with key stakeholders in the agriculture industry, including the US Department of Agriculture, National Crop Insurance Services, crop agents, and the US Congress. He will work closely with Zurich's Government & Regulatory Relations team in Washington, D.C. on issues and advocacy related to the federally funded crop insurance program, a release said.
Meador succeeds Mike Day, who retires from the role after nearly 40 years in the crop insurance industry. Day will stay on through March 31 to assist in Meador's transition.
To succeed Meador's previous role as head of captives, Zurich has tapped Dawn Hiestand. She will oversee the strategy and operational management of Zurich North America's Group Captives insurance business, and will report to Zurich North America head of US national accounts Paul Horgan.
Zurich North America has also named Alban Laloum as chief customer officer, reporting to Zurich North America CEO Kristof Terryn. Laloum will be responsible for setting the strategic direction for the company's expanded customer office.
The above appointments are all effective February 02, 2022.
Kelly Kinzer, previous head of construction casualty at Zurich North America, was officially promoted to head of construction earlier this year, reporting to Paul Horgan. Kinzer led Zurich's construction business on an interim basis since last November, following the departure of Karen Reutter.
Read more: Zurich North America appoints new regional executive
In December, Zurich North America appointed Andy Peterson as regional executive for its East Region. Peterson is responsible for executing the company's business strategy in the East Region, which stretches from Maine to Virginia. His previous roles included serving as senior broker relationship leader, regional vice president for the Northeast Region, head of operations for specialty products, head of private equity, and senior vice president for financial lines.