How brokers can hit the right pockets of the sports segment | Insurance Business America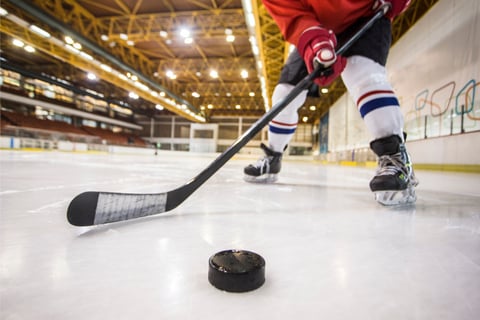 Brokers handling clients in the sports realm have been shaken up over the past two years thanks to the impact of COVID-19 - but business is making a comeback as athletes hit the fields, courts, and rinks again.
Marc Blumencranz, managing director of sports and entertainment at NFP, has a long history working with the segment and compared the challenges brokers faced during the pandemic to the liability crisis that hit the marketplace in the 80s.
"I consider the 2020s as the new 1980s when pools and parks were closing due to crushing general liability costs," he said. "Just before the pandemic, the market for sports insurance took a very difficult turn dealing with a lot of lawsuits regarding concussions. Across the board we found, in the property and casualty (P&C) and management liability areas, markets were contracting again."
Read more: Concussion risks raise the stakes for sports organizations
When COVID hit, Blumencranz explained that the virus created the "perfect storm", with more restrictive terms and more carriers backing out of the market.
Sports underwriters were already nervous to write business after dealing with cumulative trauma in workers' compensation and increasing copyright issues, and today underwriters are still facing challenges.
"We've seen a significant adjustment in pricing and underwriters are starting to feel unnerved and basing their decision to write a risk on actuarial information and past studies," he said.
Blumencranz has helped set up league-wide insurance programs for the NBA and NHL, bringing critical experience with him to help brokers navigate the development of comprehensive sports programs in a rapidly evolving social environment.
If an underwriter has a concern, they are going to place exclusions or make serious premium adjustments, and at times it can happen all at once, at the last minute, he explained. Building early lines of communication with underwriters should be top of mind for brokers to avoid surprising clients who have not properly budgeted for changes in their insurance program.
Secondly, brokers should be communicating market forecasts with clients and starting conversations about alternative strategies, like larger deductibles or setting up offshore insurance policies to continue facilitating sports business in the new year.
There has been a growing trend of brokers working through offshore insurance companies as the market has contracted and Blumencranz anticipates the trend will continue until this hard market cycle ends.
"Working offshore was the key to the success of our early programs in the 80s when we were trying to negotiate a disability issue for the NBA. That captive evolved into workers' compensation and general liability which was the foundation of what I would consider to be one of our most successful programs in sports," he said.
"It really softens the blow as underwriters are more comfortable with risk. You have to find that happy medium and that's what we have done time and time again."
The unfortunate part now is that sports underwriters are constricting and exclusions for communicable diseases are common. But, like everything, the insurance business is cyclical and due to the renewed focus on event cancellation because of the pandemic, insurers are writing more business than ever.
"A few years from now we'll be back to writing communicable disease (CD) coverage. Some carriers are actually starting to specifically write CD coverage as it created a new market," Blumencranz noted.
Carrier relationships are also vital in this segment, but those relationships are only built when brokers have enough market penetration and knowledge. As 2022 kicks off, brokers need to sit back and figure out what the best course of action will be to best serve their sports clients.
Read next: NFP launches new Sports and Entertainment Group
"The biggest adjustment is we're seeing more exclusions and higher pricing across the board in sports, but we're still firing at a very high capacity," Blumencranz emphasized.