Concussion risks raise the stakes for sports organizations | Insurance Business America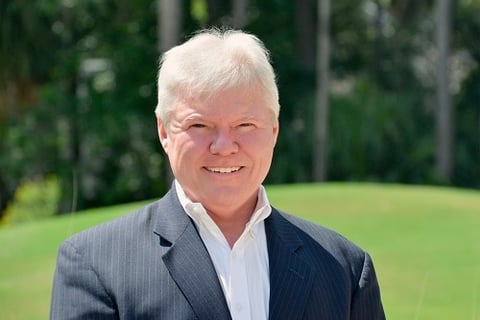 In recent years, the world of sports has been shaken up by an increased awareness of concussions and their long-term consequences, especially after a concussion-related settlement between the NFL and over 20,000 retired football players was reached back in 2015. The deal focused on the league's alleged cover-up of the connection between playing football professionally and chronic traumatic encephalopathy (CTE), a degenerative brain disease, though the ripple effect of concussion awareness, which has been on the rise for many years, reached far beyond professional football.
Read more: Insurance wanted – Odell Beckham Jr. considering a record setting policy
"Whether it's amateur or youth sports, all the way through the professional ranks, the awareness of the incidents of concussions and the awareness of the consequences of concussions has increased dramatically over the years and certainly, we've seen the biggest increase in awareness over the last two decades or so," said Bob Murphy (pictured), managing partner at Insurance Office of America's (IOA) global sports practice group. "The potential consequences later on that result from repeated blows to the head, that knowledge, the ability to diagnose and treat, have all taken dramatic leaps in terms of understanding. That's all good news."
Sports organizations, nonetheless, have been kept on their toes because of ongoing litigation around head trauma, which has had an impact on their approach to mitigating the head-banging risk.
"With that awareness has also come some litigation strategies that contend failure to warn, failure to properly diagnose, failure to treat, failure to adhere to safety rules and regulations, and all of those litigation and claimant actions have certainly contributed to the pace of litigation. We didn't see head trauma or concussion litigation several decades ago, and now it's very common, so as a result of the threat of litigation, sports organizations have really had to dramatically improve their risk management strategies," explained Murphy.
When the issue of head trauma initially exploded onto the sports scene, panic set in, lawsuits were filed, and a great uncertainty took over the industry. Prior to this explosion, most liability policies did not exclude claims resulting from head trauma, according to Murphy, but afterwards, underwriters who were driven by uncertainty around the issue began putting in exclusions for head trauma and other neurological issues that could develop later into liability policies.
"These exclusions went on all these liability policies – youth and amateur sports policies, policies for professional sports teams – and the key distinction that should be made is that when it involves a professional athlete and they incur a concussion and later on that concussion could potentially be linked to some sort of neurological issue, they are limited in 99% of the cases to filing a workers' compensation claim," said Murphy, adding that when you're dealing with youth and amateur athletes, they're not employees, so there's no workers' comp – it becomes a liability issue and there's no cap from a liability standpoint.
Plaintiffs and attorneys with professional athletes as clients were limited to only collecting workers' comp, and, in response, repeatedly tried to find gaps to jump into employers' liability, which could potentially allow them to tap into umbrella excess limits, or they tried to breach the liability policies under theories of gross negligence, according to the IOA expert.
"While all that was being worked out, more information was being gathered on the incidents and the rate of concussions," he said. "A couple of insurance markets looked at it and said, 'we've got a lot more certainty than we used to, we think that we are able now to quantify this and we're going to come back in,' and have an option now to take the absolute exclusion for head trauma off of the policies and have the policies remain silent. That was a huge step for sports organizations to have the option to say, 'for X cost, I can have a policy with an absolute exclusion on it, and for Y-cost I can have that exclusion removed and the policy will remain silent.'"
Today, IOA advises its sport organization clients to look at the additional cost of the premium on a silent policy as an asset to protect their balance sheets, if the liability side of the policy is breached.
Even so, the issue of concussions continues to be a complicated one, in part because of the years-long lag between when the initial blows to the head occur and the onset of neurological issues as well as the fact that CTE can only be definitively diagnosed post-mortem.
"There's probably never been a more complicated issue in the world of sports than the concussion scenario that we've witnessed, and because of those two driving forces, that's what still creates the enormous uncertainty as to where this goes down the road," said Murphy. "As a result of that, it's really conditioned upon us as insurance brokers to be our clients' trusted risk advisors and to be able to gather as much information as we can to help them make the best possible decisions today, and then keep projecting out down the road to see how things might shake out."