What does it take to be an effective leader? | Insurance Business America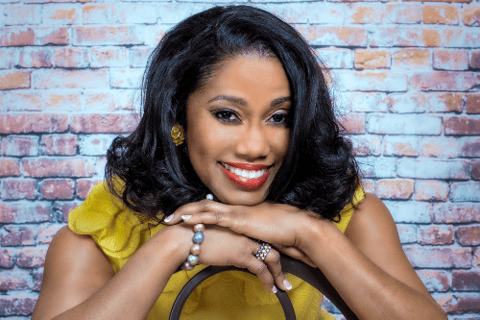 Recent coverage of two CEOs' very different responses on how they're handling returning to work is a perfect example of the difference between leadership and effective leadership, said Judy-Ann Chung (pictured), confidence/leadership coach at Coaching YOU Upward.
Morgan Stanley's CEO had a heavy hand on the subject.
"If you can go to a restaurant in New York City, you can come into the office," he's quoted as saying - while the Citibank CEO said she understands it's not a one-size-fits-all issue, and they'll work with leaders within the organization to see what's the best way for staff to come back.
"Do you see the difference in leadership there?" Chung asks. "Citibank is now the new 'it' place to work, and that's because of how they treated their staff - with common sense and by asking how they can effectively serve the people they lead."
As many organizations are poised to bring people back in some capacity, the days of the 9-5 in-office workday with a five day a week commute are gone for good. Leaders have to step into the uncertainty and find ways to help manage their people's wellbeing, whether they're at home, in the office or some combination of the two. Chung will be speaking on the issue during her panel on how insurance leaders can make a difference in mental health during the upcoming Women in Insurance California event.
"This is a critical topic to cover because of the timeline we're in," Chung said. "Feelings and plans may go back and forth like a pendulum. Just because you flip a switch and say everyone must return to work by X time, even if it's in a hybrid fashion, it doesn't necessarily mean the anxiety and stress people may experience will suddenly dissipate."
The good news is, this is a great opportunity for leaders to demonstrate effective leadership, which is essentially being a servant leader - someone who thinks about the people and their wants and needs by applying emotional intelligence. To be emotionally intelligent speaks to awareness. In this case having awareness means knowing you can't have one rule for everybody in your department or even for your external clients, Chung noted. It allows leaders to reach a higher level of self-awareness, which includes a social awareness of the potential impact that their decisions and or actions may have on the people around them. Or minimally, an awareness of what they could be experiencing, and as such regulate their leadership based on the known data.
Chung suggests developing a plan of action that considers different collective circumstances and logistical issues. For example, are there parents working for you - if so, are schools and daycares open so they are free to come into the office? There are other important items such as commuting – what about the commuters? Are leaders assessing whether public transportation schedules and parking facilities availability have changed? Consider these real-life quality-of-life items and develop a coordinated plan of action, Chung suggests.
Another valuable approach is to create community around the issue - a safe place where people can have discussions and be vulnerable without consequence. What are some of the mental gymnastics they are having around the return to work? That kind of support helps.
Chung is also a believer in having fun at work. What are some activities that allow people to decompress? Team activities are a great idea because they help to build trust and allow people to feel safe. Also, encouraging employees to do things at home such as breathing techniques, affirmations, or something fun with their own families is another effective way to relieve anxiety.
However, Chung's top tip for leaders in managing the mental health of their workforce is to build-in and schedule the time to have genuine discussions with their teams. This speaks to relationship management, because if you don't gather the data from the people, to get a temperature check of where they are and or how they are, how can you know the needs of the team? Not gathering that information can result in a knock-on effect creating potential departmental gaps that could have been avoided.
"How can you be an effective leader if you are operating in an uninformed environment?" Chung asked. "Just have the conversation."
For more insight into effective leadership and how it can play into supporting the wellbeing of your people, join Judy-Ann at the upcoming Women in Insurance California event.