At the forefront of cannabis' growth in the US | Insurance Business America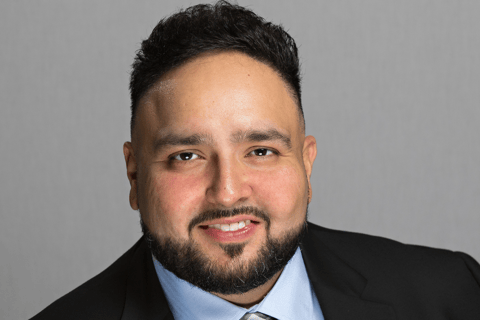 In November 23, 2022, US Congress passed the first ever bipartisan cannabis bill. Called the Medical Marijuana and Cannabidiol Research Expansion Act, it is hoped that not only will it allow researchers to fully explore the benefits of cannabis, but it will also lead to more federal regulation and acceptance of the substance.
Currently, 21 states and the District of Columbia have legalized the adult recreational use and sale of cannabis. Meanwhile 37 states, four US territories, and the District of Columbia have permitted the use of cannabis for medical purposes.
It seems that America's cannabis industry is poised to grow even more in the future, especially as more states consider legalization. Naturally, more dispensaries for both medical and recreational cannabis will be needed to serve this new and growing demand.
But like any business, these dispensaries will need the proper commercial insurance coverage. Hub International has recognized this growing industry, and is capitalizing on it with its launch of a new Cannabis Dispensary Insurance.
Here to talk about this new offering is Jay Virdi, chief sales officer for specialty practices at Hub International. Virdi tells Insurance Business all about the new offering, the biggest risks faced by US cannabis dispensaries, and what the future of dispensary insurance would look like.
What is cannabis dispensary insurance, and what sets it apart from regular commercial insurance policies?
Cannabis Dispensary Insurance is a direct-to-consumer digital insurance solution created specifically for the emerging Cannabis market. It is truly a one-of-a-kind innovative solution for such a complex and nuanced industry. With HUB's Cannabis Dispensary Insurance, dispensary owners can obtain a comprehensive commercial insurance package policy for their unique business quickly and easily within a few hours, not a few days.
What are some of the biggest risks facing cannabis dispensaries in the US?
In such a fast-paced market with limited insurance solutions and a severe lack of capacity, the common theme from our clients is speed and efficiency- without sacrificing value. The inability to provide proof of insurance in a timely manner could hinder operations, deem some Cannabis operations as non-compliant and significantly affect the ability to generate revenue.
How does Hub work to mitigate these risks for its clients?
HUB provides a fast and easy digital platform where dispensary owners can answer a few questions and obtain a comprehensive business insurance solution. HUB's industry-leading Cannabis Specialty Practice Group has developed Cannabis Dispensary Insurance in partnership with one of the top Cannabis-specific insurance providers in SAFEHERB. This solution will free up time and effort to assist dispensary owners to focus on growth.
If cannabis ever becomes fully legalized in the US, would there still be a place for specialty cannabis dispensary insurance (if such establishments can purchase regular commercial insurance)?
When Cannabis does eventually become legal at the federal level, there won't be an automatic influx of capacity into the marketplace. It will take some time as there will be a learning curve for many re-insurers, insurance companies and retail brokers.
HUB's experience, expertise, advocacy and innovation will continue to establish our market leadership in the space. Eventually, the insurance decision-makers and capacity providers will have to catch up to the needs of the Cannabis industry, but until then we continue to try and bridge that gap.
What do you think is in the cards for the cannabis industry in America going forward?
Growth, growth and more growth!
With a few ups and downs, the Cannabis market continues to exponentially grow. States in the US continue to put the legalization of Cannabis on ballot initiatives. Washington continues to have conversations around select acts, expungement of criminal records and federal legalization. Early estimates of the total demand of the Cannabis retail market rival the tobacco and alcohol markets. We are proud to be at the forefront of such an exciting and emerging space.