Attempting to know the unknown in cannabis insurance | Insurance Business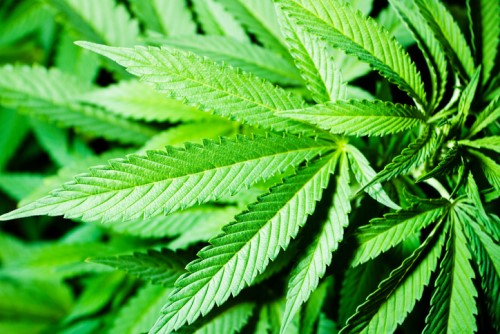 When entering an unknown area of business, it pays to carry with you knowledge that will help speed up the learning curve.
One such new area of business is cannabis insurance – and, as Alison Renner suggests, there are lessons to be learned from pharmaceutical insurance that can be applied to insuring cannabis – particularly around liability.
Renner, president of life sciences at
RT Specialty
, who specializes in pharmaceutical product liability, said the burgeoning cannabis industry in the United States carries many unknown risks, which insurers must try to underwrite.
"From a product liability standpoint, litigation that we can envision wouldn't be dissimilar to litigation that we see in the pharmaceutical industry or the nutraceutical industry – in other words: unknown or unexplained side-effects, poor labelling, wrong dosages. That type of litigation is the type of litigation we might see," she said.
"And on the rec [recreational use] side, if you look at, for example, bar, tavern and packaged liquor exposure – or liquor law liability – on the rec side we know that there are a number of smoking clubs, where you might go to smoke marijuana or eat marijuana, and it's very hard to us to imagine that that budtender, or bartender at that smoking club, is going to be able to gauge that you're okay to go out and get in your car to drive. There's no good field sobriety test for marijuana, as we know. We think that kind of looks like liquor liability … there's a possibility that there could be liability attached to the smoking club."
And there are further similarities between cannabis and pharmaceuticals when it comes to underwriting, particularly in the business supply chain, she said.
The business chain that connects the different categories of insured in the cannabis industry is comparable to the pharmaceutical industry, Renner said: from growers/ingredient suppliers, through manufacturer/processor, to the pharmacy/dispensary.
"And that gives us something to relate to, in an industry where we have no claims experience to rely on," she noted. "The actuaries agree there's nothing to actuarialize unless you try to look at parallel industries and what those claims look like in those industries."
Following last month's industry-first cannabis insurance event in Colorado, Insurance Business is pleased to announce Cannabis Cover 2017 California. Join us in San Francisco on August 10 for this timely masterclass to explore key regulation updates and the best-practices critical to mitigating risk and placing coverage in the booming cannabis industry.
Related stories:
Cannabis: the new insurance frontier
Cannabis may not be as risky a business as many think — but there's still reason to take care