Cannabis may not be as risky a business as many think — but there's still reason to take care | Insurance Business America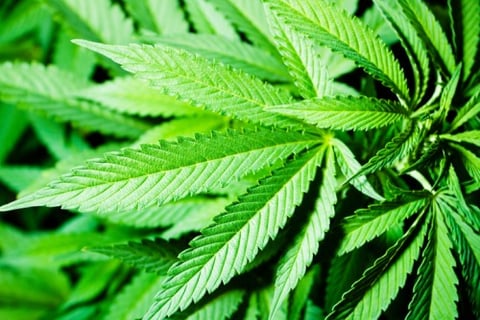 The majority of Americans — 60% — think marijuana should be legalized, and legal pot, whether medicinal or recreational, is a growing industry in several states. And like any new industry, the cannabis space brings with it new risks for insurers to contend with.
However, one of the biggest worries is that the new industry may already be on its way out. While legal at least for medical use in the majority of states, marijuana is still illegal at federal level and Attorney General Jeff Sessions has made no secret of his antipathy to the drug, calling it "only slightly less awful" than heroin last month.
Sessions' open disdain has led many to fear that the federal government may start cracking down on pot even in states where it's legal. However, those fears are probably overblown, according to Dean Rocco, a partner at law firm Wilson Elser and the chair of the firm's cannabis law practice.
"There've been some back-and-forth at the federal level, but by and large, it's been a hands-off approach. The real action has been at the state level," Rocco said during a panel discussion on Thursday at the
Insurance Business
Cannabis Cover 2017 Master Class. "You have to ask yourself, 'Is the federal government really going to want to come in and undo all that?' I don't think so, but I could be wrong."
Are you a program specialist? Download our free whitepaper to understand how to evaluate program carriers, and find a partner that shares your specialty mindset.
Counting states that allow the medical use of CBD, a cannabis compound that doesn't give the user a high, most of the country is on board with medical marijuana at this point, Rocco said.
"When you add in the states that have CBD programs or hemp programs, only a handful of states don't allow medical marijuana at some level," he noted. "The states are really far ahead in this area."
That doesn't mean there's not significant risk to account for when insuring a cannabis business, however. There can be big risks associated with the sale of edibles, for instance.
"Edibles are probably where most of the product risk is going to be seen over the next few years," said Ian Stewart, co-chair of Wilson Elser's cannabis law practice. "They have a longer effect and a delayed onset. … People have to be careful when they use edibles."
The issue, Stewart said, is that inexperienced pot users will often eat more cannabis-infused food than they should, thinking they need more for a high — when what they really need is patience.
"Edibles really do have some significant bodily injury and product liability risks," Stewart said. "Edible packaging and labeling is a serious issue."
Ultimately, Stewart said, underwriting risk for the cannabis industry comes down to insisting on professionalism from each business insured.
"For underwriting purposes, you want to make sure the folks you're thinking about insuring are really professional about complying with state laws and labeling," he said. "The stigma is there. Cannabis is already seen as something to watch out for. So without getting rid of those bad actors, you're never going get out from under that shadow."
Related stories:
Cannabis: the new insurance frontier
Marijuana insurance industry: growing like weeds