Driving a rocky road: the opportunities and obstacles of cannabis transport insurance | Insurance Business America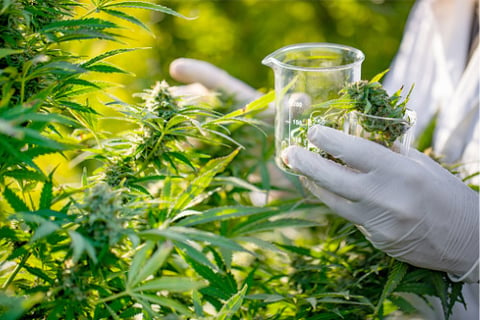 The laws surrounding cannabis may have been relaxed across several US states in recent years, but this has raised a few difficult logistic issues of its own, particularly in the ever-growing field of cannabis insurance.
Most notably, cannabis transport insurance is proving to be a difficult area to navigate.
"One of the main considerations when transporting cannabis is the fact that it is still federally illegal," explained Reed Rhoden, AVP/senior broker at M.J. Hall. "That means legally it can't cross state lines. That sets up logistical challenges for cannabis companies looking to grow their business by expanding their geographical footprint. It creates more overhead by forcing the insureds to have a brick-and-mortar location or distribution/transfer center, and trucks and drivers in each state they plan to do business in.
"Another consideration here is that these insureds tend to have large quantities of cash on hand. Cash is very difficult to insure, especially at the limits these insureds require. The majority of armored car services are associated with federally chartered banks and therefore not an option. Buying an armored car built is generally cost prohibitive, especially taking into consideration that the insured would need one in each state they are doing business in so as to not transport their products over state lines. Some have seen some creativity from these insureds basically 'hiding in plain sight' – using, for example, decommissioned ambulances and old bread trucks to transport their products and cash."
Thankfully, if any organization is properly equipped to handle such challenges, it's M.J. Hall.
"M.J. Hall has had a presence in the transportation industry for decades," Rhoden said. "Additionally, we are pioneers in the cannabis space, having rolled out the first admitted cannabis product in the nation. We understand these industries individually, as well as at their intersection."
"I would say there has been a pretty steady, consistent growth in demand for cannabis transport insurance. We haven't seen any sign of the demand waning. We are also seeing requests for much higher limits than in years past. Certainly, more than half the submissions we receive now are requesting limits higher than the standard $1 million primary limits offered."
And while other areas of the insurance sector – indeed, the economy in general – were devastated by the recent COVID-19 pandemic, cannabis transport insurance remained relatively unscathed.
"From a cannabis, and transportation standpoint, we saw no real negative impact from the pandemic," reflected Rhoden. "Demand remained high throughout. Transportation emerged as a much more crucial segment of the market throughout the pandemic a record number of people took to shopping online in lieu of their local shopping mall. There is a retail cannabis dispensary that rents space in our same office building, and they have had a socially distanced line wrapped around the building since day one. That being said, exposures are up – higher receipts, payroll and so on. So, they are still growing as well."
This relative stability is certainly a bit of a blessing. While Rhoden views lots of potential opportunities for cannabis transport insurance overall, there are still obstacles to overcome.
"The main stumbling block keeping cannabis from becoming like any other agricultural commodity is its federally illegal status," he said. "When and if that changes, it will open up many opportunities for carriers to enter the market comfortably and create more competition to drive costs back down in line with the rest of the transportation industry. But without a change in the federal legal status, I'm afraid the future looks much like the past."