Legislation benefiting cannabis industry a sign of the times | Insurance Business America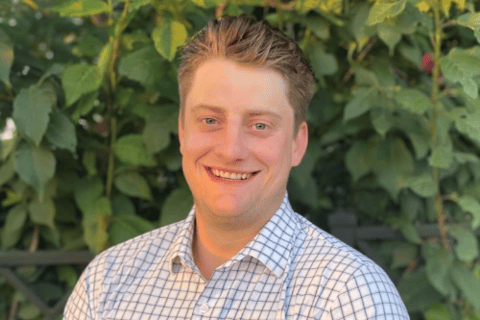 When Joe DeJesus (pictured) was younger – and we're not talking about a long time ago – he would see signs while driving through San Francisco that said marijuana is bad, signs that were put up as part of past state and federal anti-drug campaigns.
"Now you see signs that say, 'Buy weed here' or 'We'll drop off weed at your door,'" he said. "Whoever thought that people would be able to order weed to be delivered to their houses – legally, on an app – and someone would come and drop it off?"
Changing billboards in San Francisco isn't the only sign of changing times.
For instance, in the past year, five more US states have legalized recreational cannabis use and two pieces of federal legislation have been revived, the Marijuana Opportunity Reinvestment and Expungement Act (the MORE Act) and the Secure and Fair Enforcement Banking Act (SAFE Banking Act).
If passed, the MORE Act would de-schedule cannabis from the Controlled Substances Act and enact various criminal and social justice reforms, including expungement of prior marijuana convictions. The SAFE Banking Act would provide a safe harbor for banking institutions providing services to cannabis clients.
Meanwhile, the Clarifying Law Around Insurance of Marijuana (CLAIM) Act, introduced in March by US Senator Bob Menendez, would ensure that businesses in legal states would have access to things such as workers' compensation, property, casualty, and title insurance. (Currently, even businesses in legal states are often denied access to insurance because insurance companies could face penalties under federal law, leaving companies vulnerable to being uninsured and unprotected).
While DeJesus, lead broker at M.J. Hall & Company, isn't banking on full federal legalization happening in the near future – "some people still have an interest in making it not legalized," he said – he thinks the odds are good we'll see decriminalization at the federal level before the end of the current presidential administration.
And if that happens, it will mean very good things for the future of the nation's cannabis industry.
"They (cannabis growers, distributors and retailers) are still being seen as a shady business even though they're fully legitimate operations," he said. "There's still that stigma, and that's an issue."
While the industry waits for federal legislators to act, DeJesus and his team of surplus line insurance brokers are putting their knowledge to work for the benefit of cannabis growers, distributors and retailers that need the help of experts to grow their businesses.
That's where specialists like M.J. Hall come in, offering its insights and understanding of the rapidly changing legal landscape as it relates to the cannabis industry, thereby allowing business owners to focus more of their time on growing their business.
For DeJesus, that could mean anything from offering basic security information to his thoughts on the latest market research for companies looking to expand beyond their home states.
"I would say a lot of the advice to give to our clients pertains to safeguards and security measures," DeJesus said. "Making sure they have alarm systems, keeping security tapes on file for at least 60 days… if you're a retail dispensary, you want to make sure your product is locked up at night, and make sure you're following all safety procedures."
Just as important, though, he said, is the need to work with an insurer whom you can trust to have the most up-to-date knowledge of the regulatory landscape.
"Double-check your coverage, make sure you're insured for all things," he said. "If you have any professional exposure, make sure your directors and officers are covered, your product liability is covered, stuff like that. A lot of people when they want to get started in the industry, they just want to get up and running – but they need to be covered in case something bad happens."