Elderly couple arrested at gunpoint after insurance agent reports them for drugs | Insurance Business America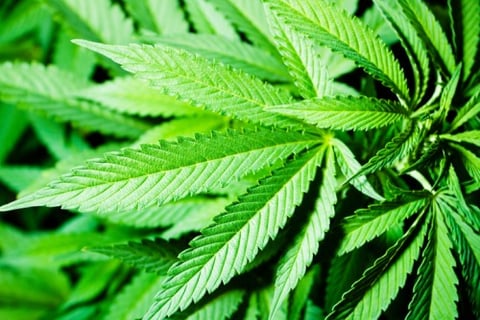 A Pennsylvania couple is suing the local police department and their insurer after being arrested at gunpoint, handcuffed and stuck in the back of a police cruiser for hours – all because their insurance agent couldn't tell the difference between landscaping and pot farming.
The roots of the arrest stretch back to September, when a tree fell on to the side of Edward and Audrey Cramer's house, damaging both the home and an antique garden tractor. When the couple's insurance agent, Jonathan Yeamans, came to their home to assess the damage, he saw flowering hibiscus plants in their backyard and allegedly mistook them for marijuana. Yeamans sent photos of the plants to the Buffalo Township, Pa., police, who obtained a search warrant.
The police arrived October 07 with a warrant to search the Cramers' home, according to a report by
CBS Pittsburgh
. Audrey Cramer, 66, said she was wearing only a bra, a short top and underpants when they arrived. The cops allegedly pointed assault rifles at her and entered the home claiming they had a search warrant – although she said they didn't show it to her.
Audrey Cramer was handcuffed, placed under arrest and put in the back of a police cruiser, according to
CBS Pittsburgh
. She said that the police refused to allow her to put on pants and shoes.
"I didn't want too many people [to know] what had happened because I really don't like being stood outside in my underwear," she told the news station.
When the police told Audrey that they were looking for marijuana, she told them it was a hibiscus plant. The cops allegedly told Audrey that her husband had lied to her about the plant.
Edward Cramer arrived home about a half hour after the search began. Police allegedly pointed their guns at him, arrested him, and stuck him in the squad car with his wife. Edward said that he repeatedly tried to explain that hibiscus and marijuana weren't the same thing.
"They actually ignored me," he told
CBS Pittsburgh
. "They wouldn't even listen. I said, 'I can show you pictures on the internet."
The Cramers said that the police kept them handcuffed in the cruiser for more than four hours and damaged the house during the course of the search. Finally, the cops were satisfied that the hibiscus plants were, in fact, not pot.
Three weeks after the police's daring anti-hibiscus raid, the Cramers received a letter from their insurance company claiming that marijuana had been found on their property. The letter said their insurance would be canceled if the marijuana wasn't removed, according to
CBS Pittsburgh
.
The Cramers, obviously, are suing the police, the insurance agent who started the debacle, and
Nationwide
Insurance.
Related stories:
California's cannabis industry has its first insurer
What does the legalization of recreational cannabis mean for your business?