Is pot no riskier than any other surplus lines product? | Insurance Business America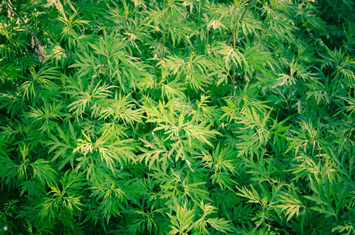 Is the rapidly emerging cannabis insurance market risk free? – No. But as long as brokers follow the rules and know who they're working with, it's a fairly low risk proposition, according to Ian Stewart, partner and co-chair of the Cannabis Law practice team at Wilson Elser.
Medicinal cannabis is legal in 29 states across the US and in Washington D.C. and eight states are now offering recreational cannabis. The legal pot market is growing fast and so are its insurance needs. One of the biggest challenges in this market is the dichotomy between state and federal law.
Learn more about the emerging cannabis industry at Insurance Business America's Cannabis Cover Masterclass in Boston on December 7. Click here to register for the event.
"Traditionally, insurance is regulated by the individual states, so brokers should be looking primarily to their state laws for ethical and legal oversight with regards to legal cannabis," Stewart told Insurance Business.
"It's a lot easier for brokers to operate in different states than it is for insurance carriers. Brokers provide more of an ancillary service, so as long as they're familiar with the ethical standpoint of each state they operate in, then they should ok."
The cannabis industry is "very good at policing itself" according to Stewart. Tough state regulations and third-party standards from parties like ASTM International will only help to mitigate the dichotomy between state and federal law.
Celebrate excellence in insurance. Join us for the Insurance Business Awards in Chicago
.
"Hopefully, the federal government might consider restructuring federal law [around cannabis] so that new federal regulations will compliment what's already been passed at a state level," said Stewart. "We're in a very exciting place in the meantime. We haven't had a new market generated so fast.
"If you consider the state of California, there will be around 50,000 licenses handed out for the recreational cannabis market in 2018. Every one of those licenses will be tied to an insurance policy and maybe a surety bond or a fidelity bond. Those bonds and policies don't exist right now. We're creating a market from scratch."
Of course, there are risks involved with the cannabis industry, but no more so than other surplus lines products, such as dietary supplements and the naturals market, Stewart believes.
"You can never be sure how any new surplus lines market is going to play out, but as long as you do the underwriting right, you understand the risks and you know the numbers, you're still going to make money," Stewart added.