Marijuana insurance industry growing like weeds | Insurance Business America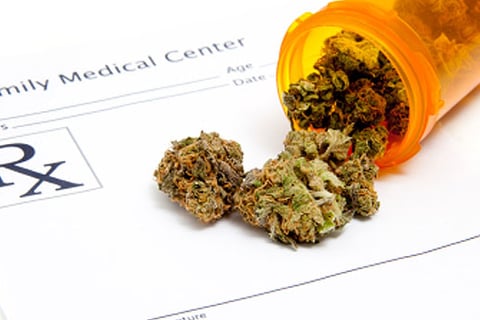 It's an emerging market segment sweeping the nation, so
Insurance Business
asked America's pioneering marijuana insurer, and its largest cannabis legal firm, what industry insiders need to know.
Next Wave Insurance launched what it calls a "seed to sale" cannabis coverage program before Lloyd's of London entered and exited weed underwriting.
The San Diego-based company offers policies for crops, indoor cultivation, retailers, laboratories and the company's CEO Jeff Ward said it is the only insurer offering coverage for product recalls.
While theft and vandalism make up a significant portion of claims made to Next Wave, electrical fires from 23 watt bulbs overheating in grow-ops, and equipment breakdown generally, also account for the largest share of losses.
However, the largest exposure cannabis companies face, be they growers or shop owners, is having inadequate coverage offered by insurers with marijuana exclusions, Next Wave said.
"In terms of limits, in terms of forms, we see other markets out there with really poor policy language that, even though they're allegedly offering coverage, they have a lot of ways to deny coverage," Ward said.
Charles Pyfrom, senior vice president of commercial programs at Next Wave underwrote the company's cannabis program and said it was "imperative" new markets like marijuana come with clarity.
"We want to make sure they (policyholders) are not being misled or having so many exclusions they're not going to actually have coverage by the time they have a loss," Pyfrom said.
"Having been on the carrier side for the past 10-plus years, I spent a lot of time making sure the verbiage was specifically tailored to whatever the type of exposure we were looking to cover."
Considering legality issues are paramount in all things cannabis, marijuana lawyers are a fundamental part of the industry.
Denver-based legal firm Vicente-Sederberg advises governments and businesses both inside and outside America and founding partner, Brian Vicente, said understanding what rules apply where is vital for new entrants.
"Of all the states that have these medical marijuana and recreational marijuana laws, they are essentially dual licensing," Vicente said. "So any marijuana business that an insurer would want to work with has to have a license from both the state and local government."
In the 28 states with medical marijuana regulations and the eight states where recreational cannabis is legal, two sets of rules apply in every jurisdiction, Vicente explained.
The intricacy of the industry requires a fair amount of training, especially for those growing and distributing the cannabis itself, as well as for the insurers.
Both Vicente and Ward agreed a lack of access to federally regulated banks created major insurance issues for marijuana companies because of the risk involved with storing large quantities of cash and paying premiums through alternative methods.
They differed, however, on their perception of insurers' warmth to weed, with Vicente arguing carriers were kinder than banks and Ward saying there's still apprehension in the market.
Other than banking, federal regulations haven't affected Next Wave's clients much other than preventing them from shipping across state lines, Ward said.
Vicente wasn't sure what the Trump administration would mean for those regulations and Ward mentioned the incoming President's pick for Attorney General didn't look promising for marijuana advocates.
Related stories:
Weed legal firm goes global
Can mandatory insurance solve the problem of police violence?