There's money to be made in cannabis product liability | Insurance Business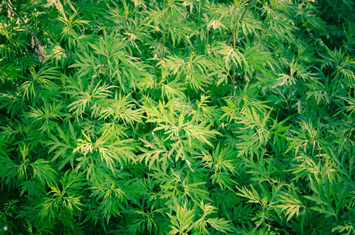 Recreational cannabis is now legal in eight states across the US. The pot industry is expanding rapidly and so are its risks and insurance coverage needs.
At a core level, covering the marijuana industry is no different to any other production or manufacturing industry, according to Jaime Lewis, founder and CEO of Mayflower Medicinals and acting board chair of the National Cannabis Industry Association.
"Standard insurance is required for managing a marijuana business. You need general liability, workers' compensation, D&O, E&O, equipment insurance and so on," Lewis told Insurance Business. "The one tricky piece of coverage is the product liability. Not many carriers are willing to provide product liability for cannabis because it's still illegal under federal law in the US.
Learn more about the emerging cannabis industry at Insurance Business America's Cannabis Cover Masterclass in Boston on December 07. Click here to register for the event.
"This legality issue could also impact claims. For example, if you suffer a significant property loss as a result of a fire at your cultivation plant, it's unclear how that claim will be dealt with because cannabis is still banned at a federal level."
Despite these legal challenges, cannabis is still a rapidly emerging market in North America. It's legal in 29 states across the US and in Washington D.C for medicinal purposes and it's likely that the number of states granting recreational use will increase.
Celebrate excellence in insurance. Join us for the Insurance Business Awards in Chicago
.
Insurers and brokers can tune into that fact and realize there's some money to be made in the cannabis industry if you want to cover crop loss and offer product liability, according to Lewis.
"The cannabis industry really doesn't seem to be that risky these days," Lewis added. "It is highly regulated at a state level. Workplace safety is paramount and you won't have employees getting high at work.
"One thing brokers need to think about in this market is making sure they set the right insurance coverage from the top down. There are lots of management companies that oversee this business that need proper D&O coverage."
Related stories:
What does the legalization of recreational cannabis mean for your business?
Thought teens texting was bad for auto accidents?