Weed legal firm goes global | Insurance Business America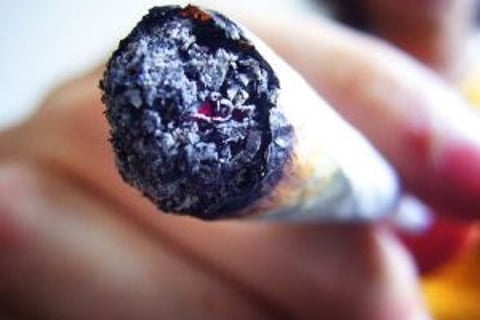 Recreational marijuana is becoming legal in more jurisdictions throughout the US and is being used medically at an even greater rate.
The push has driven Vicente Sederberg LLC to create the International Cannabis Practice Group for the potential onslaught of weed related legal issues to arise from the regulatory adoption.
"Public perception of marijuana is rapidly shifting around the world, and the cannabis industry is poised to become a large, mature marketplace with a host of legal needs," Brian Vicente, partner and founding member of Vicente Sederberg said.
Vicente Sederberg also announced its partnership with Spain's top cannabis law firm Soriano Fernández Abogados (S&F Abogados) to launch a Spanish language website providing legal advice.
"Partnering with like-minded leaders around the world like S&F Abogados will expand our global footprint and help ensure that the regulation of cannabis, including marijuana and industrial hemp, is implemented in a fair, ethical, and responsible way," Brian Vicente said.
Both moves, announced Thursday, are a foray into the global market for the Denver, Colorado, based Vicente Sederberg.
S&F Abogados, from Madrid, said it is committed to ensuring the equitable exercise of marijuana legislation throughout the world.
"(We're) thrilled to partner with Vicente Sederberg as we work together on cutting-edge legal issues and cannabis policies in Spain and in other countries around the world," Bernardo Soriano, founding partner, S&F Abogados said.
"This collaboration creates important synergies and encourages innovative solutions from both sides of the Atlantic at a time when the international cannabis industry is growing faster than ever
The idea behind the partnership, the two companies say, is to help clients navigate a shifting patchwork of regulations in the US and Spain.
Part of that navigation is brokering international technology transfers, imports and exports of industrial scale hemp and taking part in draft legislation processes.
Portugal, the Netherlands, Italy, and Czech Republic have all decriminalized weed, making those countries a prime target for the International Cannabis Practice Group along with emerging markets like Argentina, Chile, Colombia, Costa Rica, Mexico and in the legal marijuana nation of Uruguay.
"As more societies throughout the world recognize that the current approach to cannabis has failed and the data overwhelming shows that responsible regulation reduces crime, generates substantial tax revenues, and has demonstrated to have many therapeutic effects," Vicente Sederberg said in a release, "(it) will help leaders in other countries take a more responsible approach to the regulation of cannabis."
The company also wants to address marijuana in direct relation to America's Latino community, including the disproportionate number of arrests being doled out against people of color.
"Recognizing that these failed laws and policies harm our communities—and in particular men and women of color - is something that we should no longer whitewash, but rather collectively acknowledge and responsibly address." Vicente said.
"The time has come to end the war on cannabis. We look forward to working to address issues that impact the Hispanic community, as well as other communities, in the US and abroad."
Related stories: